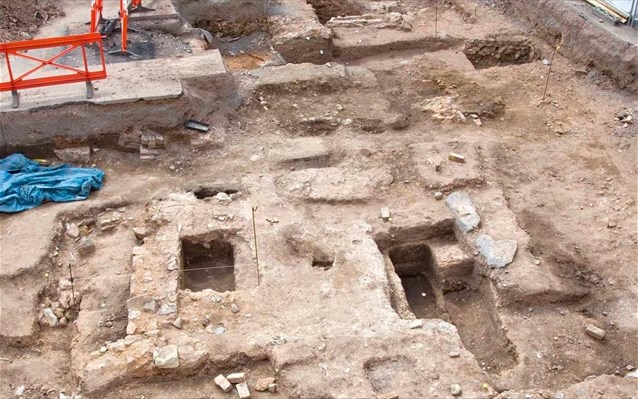 Nicosia, December 16, 2015/Independent Balkan News Agency
A new part of the ancient city, close to Hala Sultan Tekke, in the proximity of Larnaca airport, was unearthed by the Swedish expedition of the University of Gothenburg.
According to an announcement by the Department of Antiquities of the Ministry of Transport, archaeological excavations took place between May and June 2015, under the guidance of professor Peter M. Fischer.
The ancient city was founded in the 16th century BC and until now, only a small part of it has been explored. The city was destroyed in the 12th century BC and was abandoned.
Preliminary results of this year`s research indicate three phases of settlement, with the transition between the two recent ones being dated shortly after 1200 BC, the latest.
Those two phases were marked by destructive events, as it is indicated by layers of ashes and damaged buildings.
The team also discovered a series of artefacts and burial gifts, including alabaster vases, pottery and an Egyptian scarab.
At different locations, the remains of animals were also found, most notably a large turtle shell, dog bones and the remains of a camel, a cow, a sheep and a goat.
Source: CNA