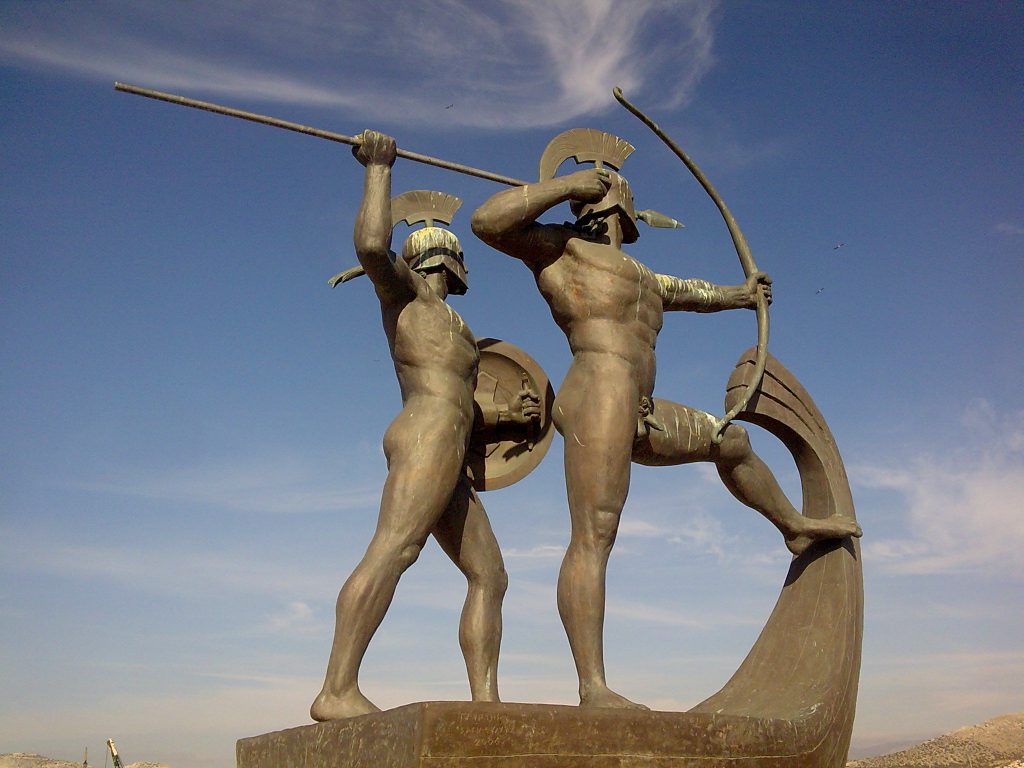 After an archaeological search that started in 2016, the Ministry of Culture and Sports in Greece announced that, the place where the Greek naval forces had gathered before the historic sea battle of Salamis against Persians in 480 BC had been discovered.
According to the Ministry's announcement, this place was the commercial and the navy port of the island of Salamis as well, in the ancient Greek era.
The Battle of Salamis is considered being one of the most important battles in Ancient Greece.
The Greek Ministry of Culture and Sports stated to its announcement, 'It is the commercial and probably war port of the classical and Hellenistic period of the city-state of Salamis. It is also the region where a portion of the united Greek navy had gathered on the eve of sea battle in 480 BC'. Moreover, according to the statement submerged antiquities were found on three sides of the Ampelakia Bay (north, west and south). 'The ancient remains found in shallow waters include traces of harbor structures, fortifications and various buildings. After aerial photography, photogrammetric processing and topographical and architectural documentation, the first underwater archaeological map of the region was created.'/IBNA