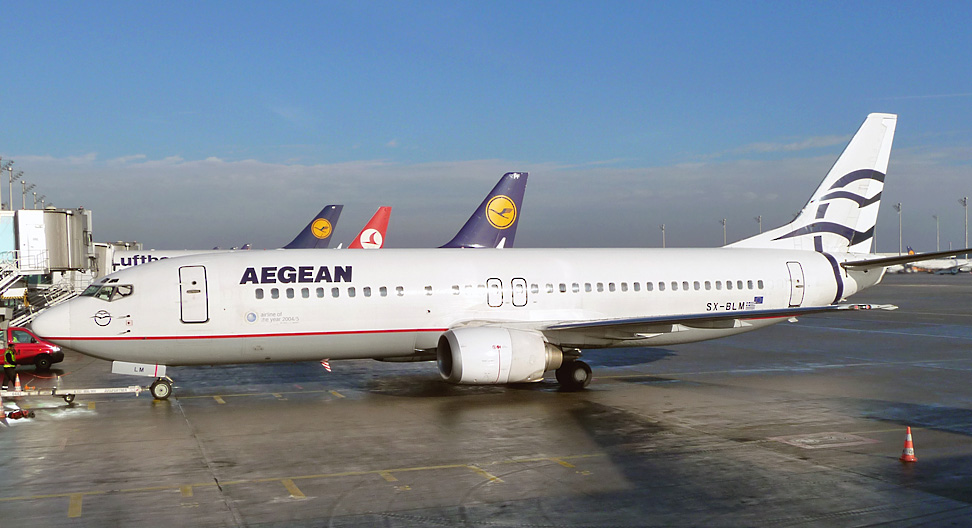 Athens, January 6, 2016/Independent Balkan News Agency
By Spiros Sideris
Episodic was the departure of an Aegean aircraft on Sunday, for the scheduled flight A3 928 from Athens to Tel Aviv.
In the plane had already boarded Israeli passengers who realised that they would travel with two Israeli Arabs.
Several Israeli passengers reacted and protested strongly to the crew.
According to reports, shortly before take-off, some of them refused to sit in the place and fasten their seatbelts. The crew then requested the presence of the police to control the two passengers again.
After the communication of the crew with the company, both Israeli Arabs disembarked and were transferred to a hotel, in order to leave with another flight the next day.
Israeli passengers demanded that the crew performs an additional security check to all passengers. The crew then reportedly warned them that those who keep complaining would be taken off the plane and lose the right to compensation.
Eventually the aircraft took off with a delay of one and a half hours.
In a statement on Tuesday, Aegean states that, after the concern and strong protest expressed by a number of Israeli passengers, there was an additional check in the presence and assistance of the Greek Police, from which no problem occured.
According to the Aegean, "this is an isolated and unfortunate incident, which ended soon, thanks to the cooperation and the consensual attitude of the two passengers, who were given the option to travel with the next flight, the cost of which along with accommodation were covered by the company.
AEGEAN, as the communication states, "regrets the unfortunate incident that is not representative of the company and thanked the two passengers for their understanding and cooperation".