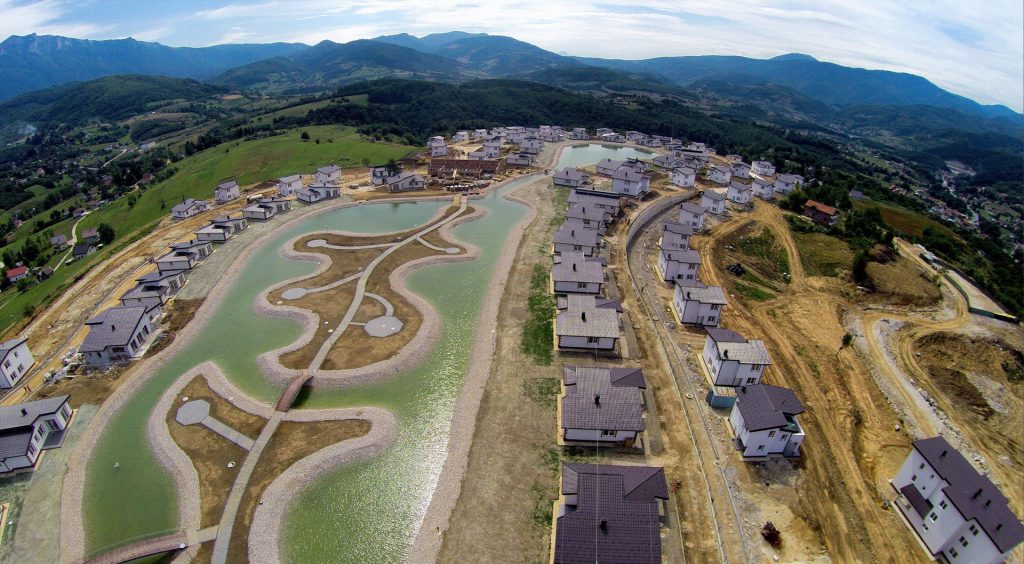 Arab countries have begun an "investments offensive" on BiH, in order to build several resorts but also residences. The investors are coming from different countries and it seems that BiH has become a very interesting location for Arab countries.
Recently, the public was informed that less than 50 kilometers from Sarajevo was built an Arab resort. The place is surrounded by a fence and it is not entirely finished, but rumors says that the entrance for BiH citizens will be banned during summer season since clients from the Gulf will spend their holidays in accordance with their habits and Islam. The settlement currently consists of about 160 houses and a number of supporting facilities, with a large lake in the middle. The construction of new houses and facilities is underway. Several media reported that most of the houses have already been sold and the buyers are exclusively Arabs.
However, during the summer the town was full of Arabs, and Bosnians could not get in, except for those who work there, such as waiters, maids, security… It will be the same next summer.
According to unnamed sources, homeowners are Arabs, and they do not want to mix with local population. They have their own tradition and habits when it comes to clothing, behavior, prayer, and want to feel comfortable. Houses owners and their guests will be in the environment similar to their countries, except the fact that the climate is not even near the desert. They will be spending the summer months in a pleasant climate and then return to their homes.
The whole project seems like a big secret and investors didn't want to comment that houses were sold at 150 000 to 160 000 Euros and that they were not offered for sale or advertised in Bosnia, but only in Kuwait, the country of the owner of the settlement.
The construction of the complex which will provide accommodation for 1,125 tourists began in 2013 and cost about 50 million BAM (25 million Euros).
Another investment will be implemented by the Qatar investors. It was announced by the Ambassador of Qatar to BiH, Rashid Al-Kawari, who said that this country intends to build a students' dormitory.
"We are currently in the process of deciding on the construction of a dormitory in Sarajevo. The dormitory will accommodate those who study at the University of Sarajevo and are not able to pay for accommodation", Al-Kawari said. This investment would be worth around five million EUR.
Also, Arabic company Green Valley International Real Estate announced its third project in BiH – residential settlement Salam City with 300 villas. The company based in Dubai and one of the leaders in the region announced that they will invest 40 million Euros in the construction of luxury villas and various other facilities on an area of 134,000 square meters in Donja Vogosca, again near Sarajevo. The third project of Green Valley in BiH includes four-star hotel and a number of other facilities for recreation and luxury life, such as outdoor pools, a medical care center, restaurants, cafes, shops, mosques, tennis and basketball courts. The new settlement is part of the strategy of the company to offer an opportunity to the citizens of the Gulf States to invest in real estate outside their country.
"Salam City offers excellent potential for investors who want to invest in the perfect tourist destination. This is a proud addition to our cult and luxury projects from all around the world", said General Manager, Ali Saeed Al Salami./IBNA