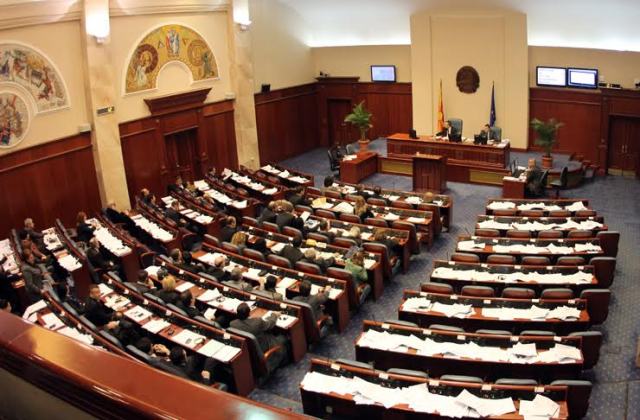 Skopje, 16 September 2015/Independent Balkan News Agency
By Naser Pajaziti
Parliament in the former Yugoslav Republic of Macedonia has voted in favor of the appointment of prosecutor Katica Janeva as Special Prosecutor in the country. MPs from the main four parliamentary parties, VMRO-DPMNE, SDSM, BDI and PDSH voted in favor of the new Special Prosecutor, while this proposal also received the green light from the Committee of Prosecutors. Today, Jeneva is expected to take her oath and immediately start her duty.
Jeneva has been appointed as part of the agreement for the solution of the political agreement in FYROM and her 4 year term in office will serve to throw light into the wiretapping affair and the so called "Putsch" case, in which opposition leader, Zoran Zaev is accused of espionage, after publishing registered materials.
Reactions by political parties
Political parties have praised Janeva's appointment as Special Prosecutor. Leader of Macedonian opposition, Zoran Zaev, said that he's happy with the appointment of the Special Prosecutor.
"The Special Prosecutor has full autonomy. She is entitled to appoint as many prosecutors as she needs, she has a budget and he will have access to any source needed for her work", Zaev said.
Prime Minister and leader of VMRO-DPMNE, Nikola Gruevski said that political tension has reduced following the appointment of the Special Prosecutor.
"I'm happy with this appointment. This is a person who has a high level of professionalism and experience. She will have our full support. We want her to be transparent and efficient in her work", PM Gruevski said.
The two Albanian parties, BDI (Democratic Union for Integration) and PDSH (Albanian Democratic Party) have praised this appointment as another step toward the solution of the political crisis.
These two parties are expecting the new special prosecutor and her staff to launch inquiries on all issues surrounding the wiretapping affair.
The international community praises the agreement
USA and European Union have praised the appointment of the Special Prosecutor.
US embassy in Skopje praised today political parties for the agreement that was reached in appointing the Public Prosecutor who will investigate all illicit actions mentioned in the registered materials.
"This appointment represents an important state in throwing light on the truth. USA and European partners will continue to help Macedonia in implementing the agreement for the solution of the political crisis", the US embassy says.
The EU also praised the accord, which is considered as an important element of the political agreement brokered by EU Enlargement Commissioner, Johannes Hahn.
Helsinki Committee in Skopje reserved about prosecutor Janeva
Gordan Kalajdziev, law professor and head of Helsinki Committee of Human Rights in FYROM has issued criticism against prosecutor Katica Janeva, who was elected as Special Prosecutor.
Kalajdziev has doubts on Janeva's integrity and according to him, although she has a 30 year experience, she's not a prominent prosecutor.
"From what I know of her, I have doubts that she's close to the general prosecutor, Marko Zvrlevski", Kalajdziev said. /ibna/