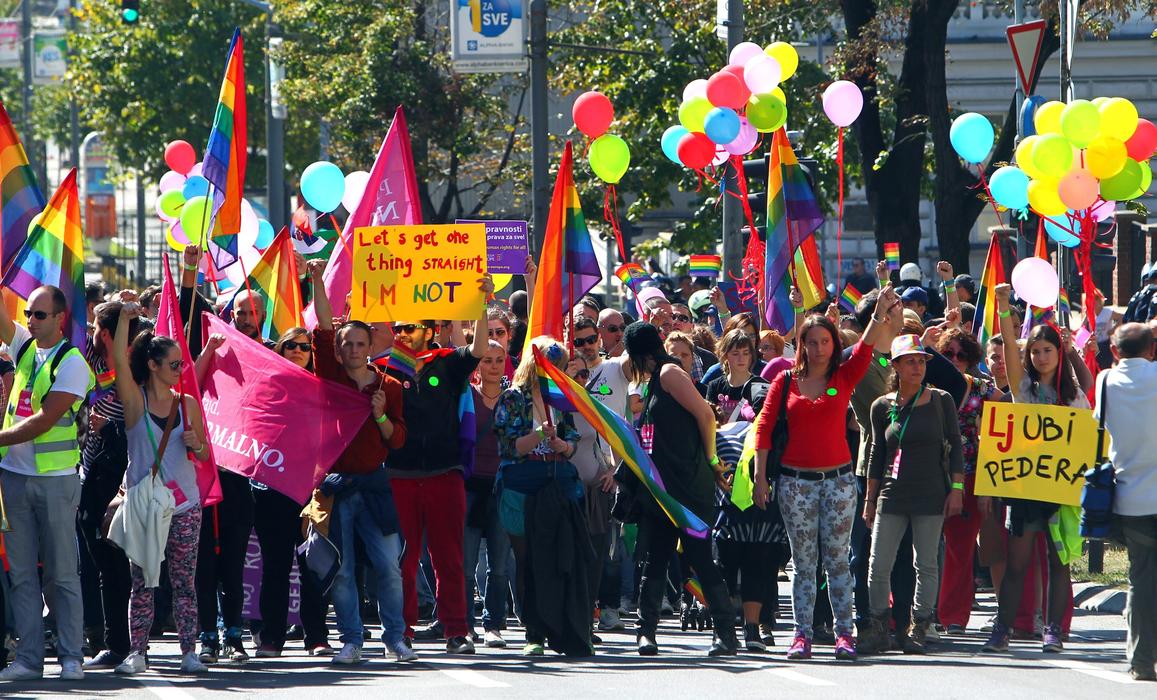 This year's "Pride week" in Belgrade will start on September 11, while Pride parade under the slogan "For change" will be organized six days later, Goran Miletic, Serbian LGBT activist, said today. Additionally, manifestation Pride march would be held in Serbian capital in the same day, Miletic said.
"From our perspective, it seems that for all this nine years – since the Pride manifestations have been held or have been tried to be held – many things have been changed. First of all, LGBT community became more visible in the public audience and in the political life", Miletic said at the press conference.
That visibility has contributed to fact that Serbia now has gay prime minister "which was hardly possible in 2009", Miletic said alluding to Ana Brnabic. Today, it is possible to organize "smaller manifestations" without the presence of police.
"All of this is the result of the parade which widens the horizons all this years… Still, the situation is not perfect. The number of the policemen (at the parades) says that it's not ideal, but progress has been made", Mitic stressed.
Anita Mitic, one of the organizers of the parade, said that this time political tensions considering "bans and setting preconditions" for manifestation are not expected. "We expect far less police that would secure the gathering", Mitic said.
She emphasized the slogan of the parade – "For change" – explaining that the change of the whole society towards the LGBT community is required. According to  Mitic, the parade would be "an excellent opportunity" for president Aleksandar Vucic to show that he represents all the citizens of Serbia. Therefore, Vucic should be at the helm of the Pride parade in Belgrade, Mitic concluded.