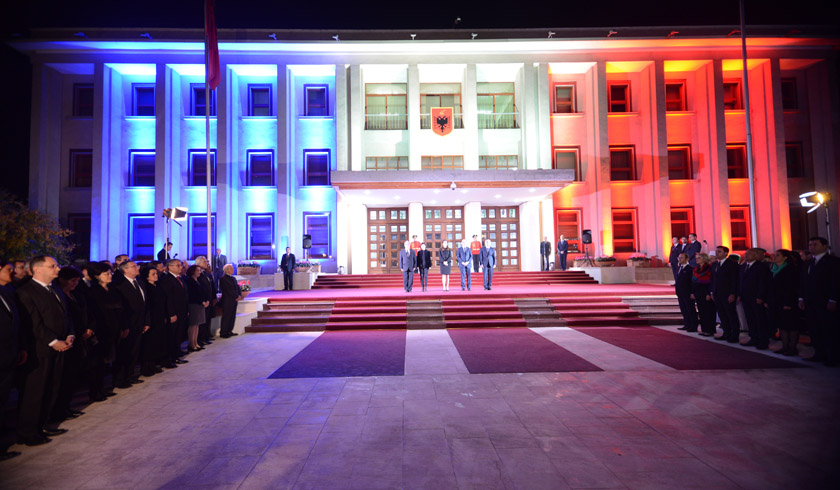 Tirana, 30 November 2015/Independent Balkan News Agency
A significant appeal came yesterday by the head of the Albanian state. He called on the citizens not to leave the country. Bujar Nishani pointed out the fact that in the past two years, the phenomenon of Albanians leaving the country to different EU countries to seek asylum and to secure a better life, is emerging once again and is becoming worrying.
The president's appeal was a heartfelt one: "My dear fellow countrymen. With utmost humility, allow me to remind you something! Once upon a time, on this land there were Albanians, but there was no state.
If we do a bad job, without patriotic pride, without political responsibility and human or civil sensitivity, it will not be surprising if after a while, we will have a state, but very few Albanians will live on this land. We must do everything in order to prevent this.
I urge my fellow countrymen not to abandon Albania, because with the efforts of everyone, we can turn the country into the country that we want".
Nishani's appeal came in the framework of the 28 and 29 November, namely the 103 anniversary of Independence from the Turks and the 71st anniversary of liberation from the fascist Italians and German Nazis. /ibna/