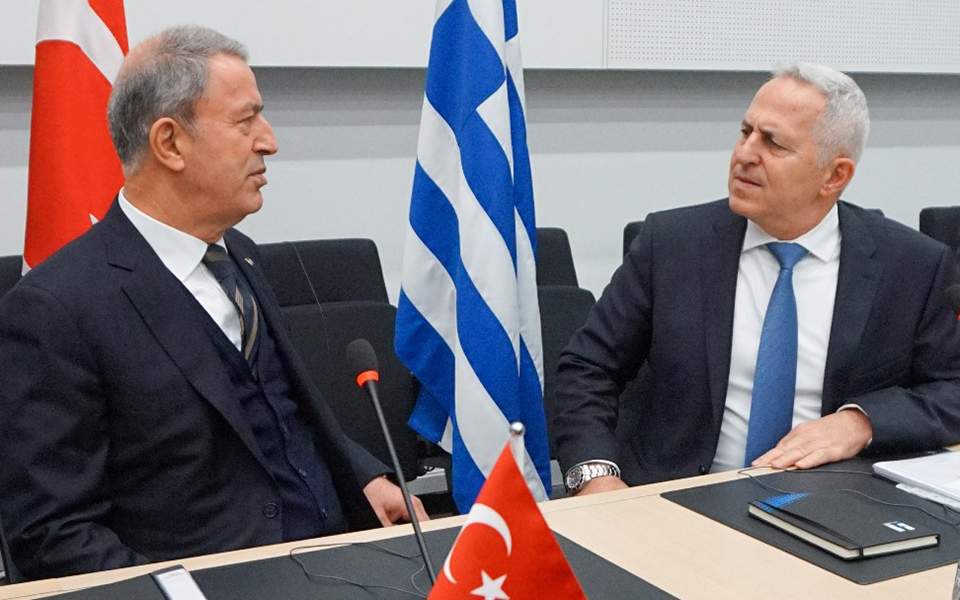 The Greek Defence Minister issued a strong response to his Turkish counterpart following the latter's recent statements. "I can not give seriousness and basis to such statements that are not based on any logic. They need to get serious at some point and not throw rockets to create impressions", Evangelos Apostolakis said.
Earlier, Hulousi Akar had mentioned among other things: "The Aegean, the eastern Mediterranean, and in these Cyprus belong to us". Speaking at the air force maintenance facilities, the Turkish Minister noted that Ankara is in favor of peace in the eastern Mediterranean and Cyprus, "but we will not give up on the rights of our people one bit".
The Greek defence minister said the Akar statements "surprised" him as they were at a time when Athens and Ankara have open channels of communication aimed at reducing the tension in the Aegean. In fact, he reiterated Greece's position on respect for international law and the treaties that have so far shaped the cohabitation of the two peoples, based on mutual respect for the sovereign rights of each state.
Just a few days before, in particular on Tuesday, a meeting of the two Foreign Ministers was held in Antalya, where G. Koutougallos stressed the need for respect to international law and the law of the sea as a prerequisite for the implementation of confidence-building measures and the de-escalation of tension./ibna