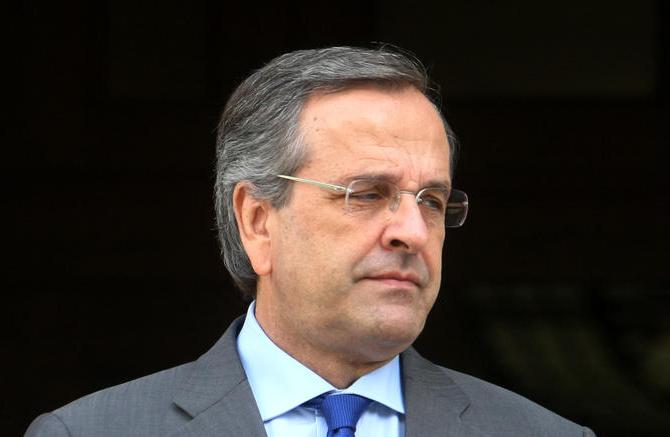 By Kyriacos Kyriacou – Nicosia
Greek Prime Minister Antonis Samaras condemned Turkeys' provocations in Cyprus' EEZ in an television interview Thursday night on Cypriot channel "Sigma TV".
The Prime Minister arrived to the Eastern Mediterranean country for talks with the government ahead of a tripartite summit in Cairo this weekend. On Thursday night he had a dinner at the presidential palace with President Nicos Anastasiades.
In his TV interview Antonis Samaras said that the cooperation between Nicosia and Athens aims in "creating an umbrella of protection above Cyprus" against Turkey's actions.
He stated that he felt honored for representing the Republic of Cyprus at the recent European Council adding that he also felt "representing the whole of the Hellenism".
The Greek Prime Minister left the "door open for a pan-ethnic meeting" (after a very long time) to coordinate actions against the Turkish challenges.
Antonis Samaras fully supported Cyprus' right to exploit its natural sources and more specifically gas and oil.
Turkey invaded Cyprus in 1974 and until today occupies around 37 per cent of the island's area.
This neighboring country does not recognize the state of Cyprus, an EU member since 2004, and recently has dispathed a research vessel to conduct seismic surveys in the island's Exclusive Economic Zone (EEZ).
The action led Greek Cypriot President Nicos Anastasiades to pull out from UN-backed negotiations with the Turkish Cypriot side aiming in reunifying the island.