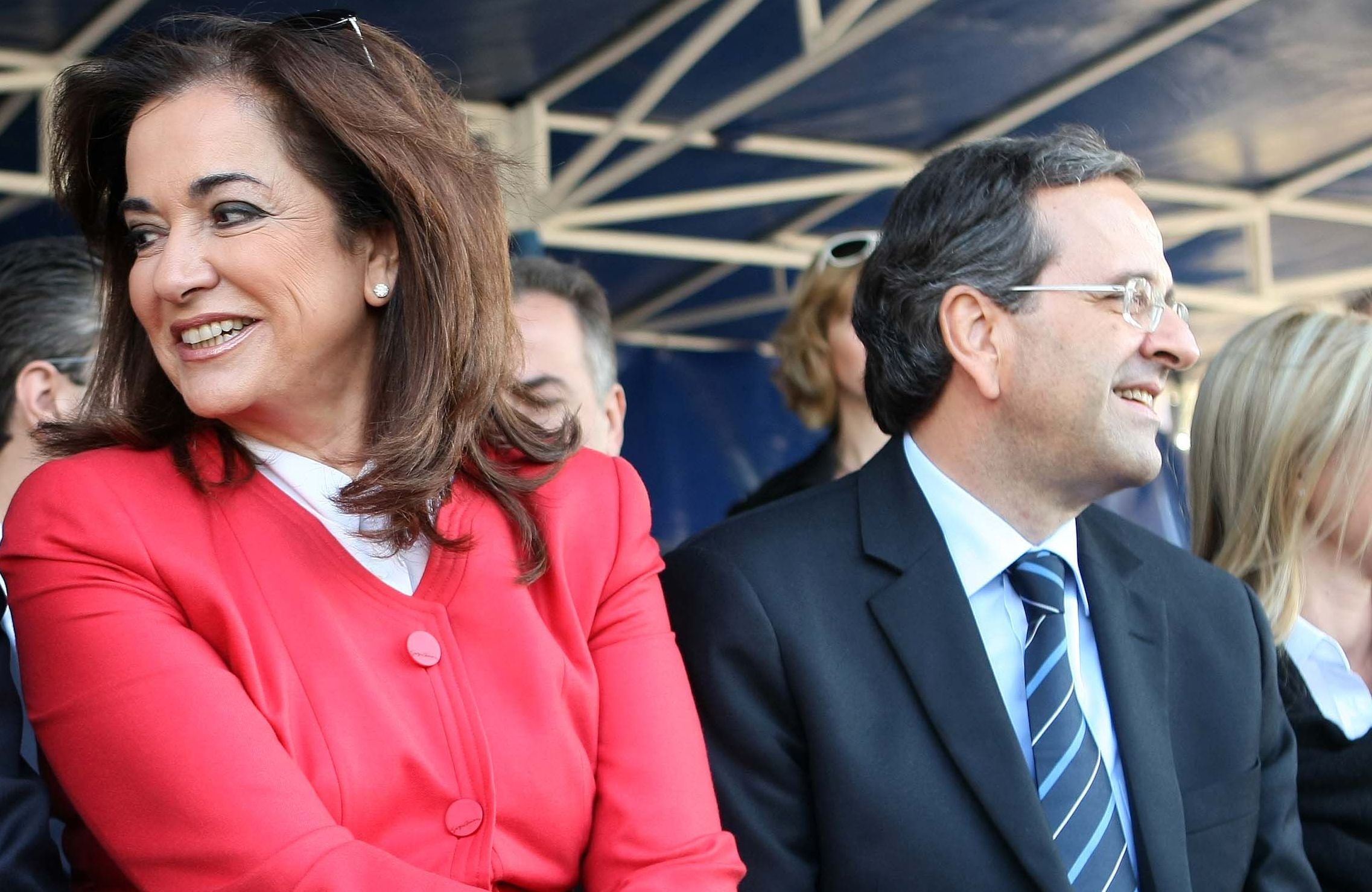 Athens, March 6, 2015/ Independent Balkan News Agency
By Spiros Sideris
New Democracy MP Dora Bakoyannis has raised an issue of leadership during the closed meeting of the Parliamentary Group that assesses the outcome of the elections. Information indicates that she said: "those presidents of ND who lost an electoral battle, resigned", thus voicing a challenge for current the party president Antonis Samaras.
Bakoyannis, who was Samaras' opponent in internal party elections in 2009, insisted that an extraordinary session should be launched in New Democracy to start the attempt to restart the center-right Movement.
Regarding the fact that Antonis Samaras did not follow the example of his predecessors, who after a defeat in the elections submitted their resignation from the party leadership, whether then claimed or not the reaffirmation of confidence in their face, Dora Bakoyannis… explained to Antonis Samaras why this was happening.
According to Dora Bakoyannis, the leaders who submitted their resignation were not necessarily bad leaders or prime ministers. They had done so however so as not to trap the New Democracy in their attempt to vindicate themselves politically, which if they did would have dire consequences for the party.
"If anyone thinks that is good for the party or the country to put open an issue for the presidency of the party, say it now and take responsibility and to initiate the statutory procedures. I'm not married to my position, but I will not abandon the battle in such a difficult time", said in his speech the president of the ND.
He continued saying that "because the party will be asked to play an unprecedented role I want us to be united and be done with any introversion today. We should not let it looming because we will do the greatest gift to SYRIZA. "
Samaras rejected the version of the extraordinary convening of a congress of ND and added that he will convene the National Conference. Something, however, that is not certain he will managed to avoid.
The questioning of the former Prime Minister was very intense, while he accepted the support of his close associates and MPs who had ministerial posts in the coalition of New Democracy with PASOK.