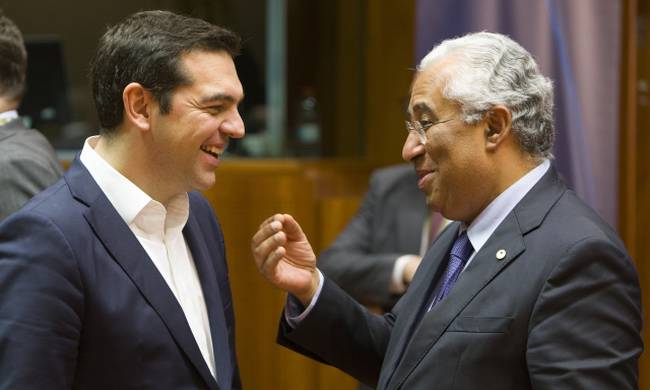 Athens, April 4, 2016/Independent Balkan News Agency
By Spiros Sideris
Portuguese Prime Minister António Luís Santos da Costa will be in Athens on April 11 on an official visit, at the invitation of the Greek Prime Minister.
The visit of Antonio Costa, who is secretary of the Socialist Party of Portugal and belongs to the European Socialist Party, marks the opening of Alexis Tsipras to European Socialists and is the beginning of his contacts with the leaders of the European socialist parties.
Apart from the current issues of refugees, terrorism and bilateral relations, Tsipras and Costa will discuss and coordinate the efforts of the two countries towards the economic problems they face and their relationships with the lenders and the IMF, under a new design of the common European economic policy.
The Portuguese Prime Minister will be accompanied by a group of ministers for bilateral talks and cooperation in an effort to boost the two countries' relations.
Antonio Costa had expressed its solidarity with the refugees, in a letter to his Greek counterpart Alexis Tsipras.
The Portuguese premier  had mentioned in his letter that "we are willing to accommodate asylum seekers who benefit from international protection provided by your country, and who can, without losing any of their rights be transferred bilaterally in Portugal".
The Prime Minister of Portugal had also mentioned that his country can accommodate 2,000 people in universities and 800 in technical colleges and may consider the possibility of other 2,500-3,000 for the agricultural and forestry sectors.
Antonio Costa will also meet with President of the Republic of Greece Prokopis Pavlopoulos.