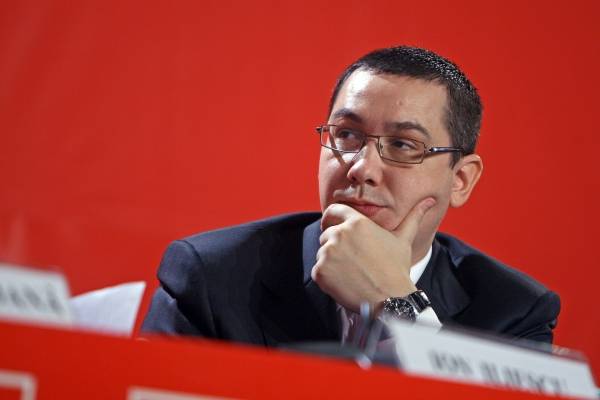 By Daniel Stroe – Bucharest
Romanian and American diplomats yesterday met to discuss the latest in developing the anti-missile system to be installed in Romania, a process that may be accelerated amid the crisis in neighboring Ukraine, but which observes the initial implementation calendar.
Bogdan Aurescu, strategic affairs state secretary in the Romanian Ministry of Foreign Affairs, met Frank Rose, deputy assistant secretary of State for Space and Defense Policy, to review the enforcement of the 2011 agreement between the two strategic partners on installing the ballistic missile defense system. Romania will host elements of the US anti-missile shield (interceptors) at the Deveselu base where construction works were inaugurated last October. The base is expected to become operational as of 2015.
"Frank Rose has reaffirmed the US firm commitment to operationalize the antimissile facility at the Deveselu military base within the 2015 timeframe, an essential contribution to NATO's defense system against ballistic missiles (…) The US official has confirmed there is no delay in achieving this target which benefits from the necessary financing sources" the Romanian Ministry of Foreign Affairs said in a press release.
The two officials also touched upon security in the region in the light of the dramatic developments in Crimea and Eastern Ukraine where the situation remains tense. NATO has significantly increased its military presence in Eastern Europe, namely Poland, the Baltic States and Romania, to boost the allies' security in front of an ever militarily assertive Russia.
"We are here and we will be here" Rose said during a round table yesterday. "We believe the antimissile shield is a stabilizing factor. When a country has an effective antimissile defense, it gains decision making time to let diplomacy work. We need to look at the antimissile defense in a broader strategic context. It is a tool in the diplomatic and national security strategy. Using such tools enables you to gain stability and time to exert diplomatic options" he explained.
Rose also added the funds for the Deveselu base in SE Romania, where the SM-3 interceptors will be deployed, have already been disbursed and the implementation of the military facility goes according to the schedule and will be operation late 2015, despite previous speculations the project may be delayed by cuts in US military funds over the next decade.
The defensive system has turned Romania into a strategic pivot for both USA and NATO which, along the military base at Mihail Kogalniceanu, where about 1.500 US troops are expected to be deployed, will confer Bucharest new security guarantees amid tensions on its Eastern borders. Romania is afraid tensions may flare up in its former territory Republic of Moldova's separatist enclave or, if Ukraine is finally federalized as Moscow wishes, Russia's direct or indirect influence may reach Romania's SE borders.