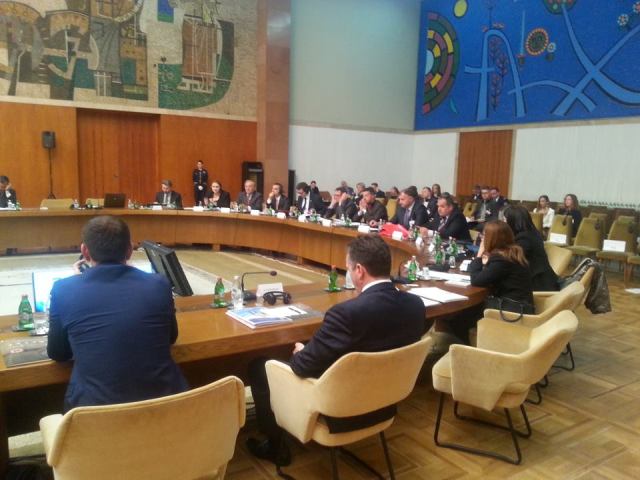 Tirana, April 30, 2015/Independent Balkan News Agency
A two day conference against terrorism and prevention of radicalism, is taking place in Belgrade, Serbia, with the participation of the Interior ministers of the region. The Minister of Interior, Saimir Tahiri chairs the Albanian delegation in this forum.
The Interior ministers of Western Balkan shared their opinions and experiences in the fight against terrorism, in finding ways to prevent the involvement of the citizens from the countries of the region in armed conflicts in Eastern countries.
In his address during the forum, minister Tahiri said that it's necessary to make concrete steps in establishing a joint regional agenda. He said that collaboration must remain away from prejudices and added:
"It's important that we join forces in a voluntary way. We all know that terrorists and criminals are quicker than our countries. They collaborate much faster, therefore we must catch up with them and we must be able to be ahead of them in order to avoid any kind of prediction which might make our collaboration harder".
Another important factor which would bring concrete results in the fight against terrorism and violent radicalism, according to minister Tahiri, is the prevention of bureaucracy.
Tahiri suggested that the Ministers of Interior and perhaps Ministers of Justice of the region must participate in periodical meetings for issues of justice and internal affairs held by EU member countries. According to Tahiri, "when it comes to the success in the fight against terrorism, it doesn't matter if a country is or not an EU member country".
The next ministerial of Interior ministers of the countries of the region will be held in Albania from 19 to 21 May 2015. /ibna/