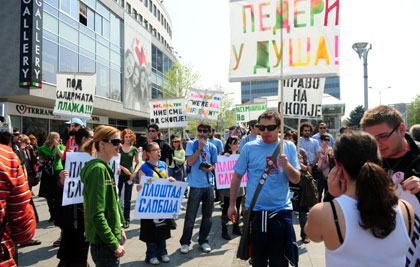 Skopje, November 4, 2013
Tomorrow evening, NGOs will hold a protest in Skopje against the government.
The organizers of the protest said that this protest aims to send a signal to the government according to which, what's happening can no longer be tolerated.
"Enough with divisions in all aspects, enough with a political state and institutions, political recruitments, severe sentences and corruption, stigmatization of those who don't agree and the censorship of media", said the organizers of the protest.
This movement has called upon the citizens of the country to participate massively in this protest. /ibna/