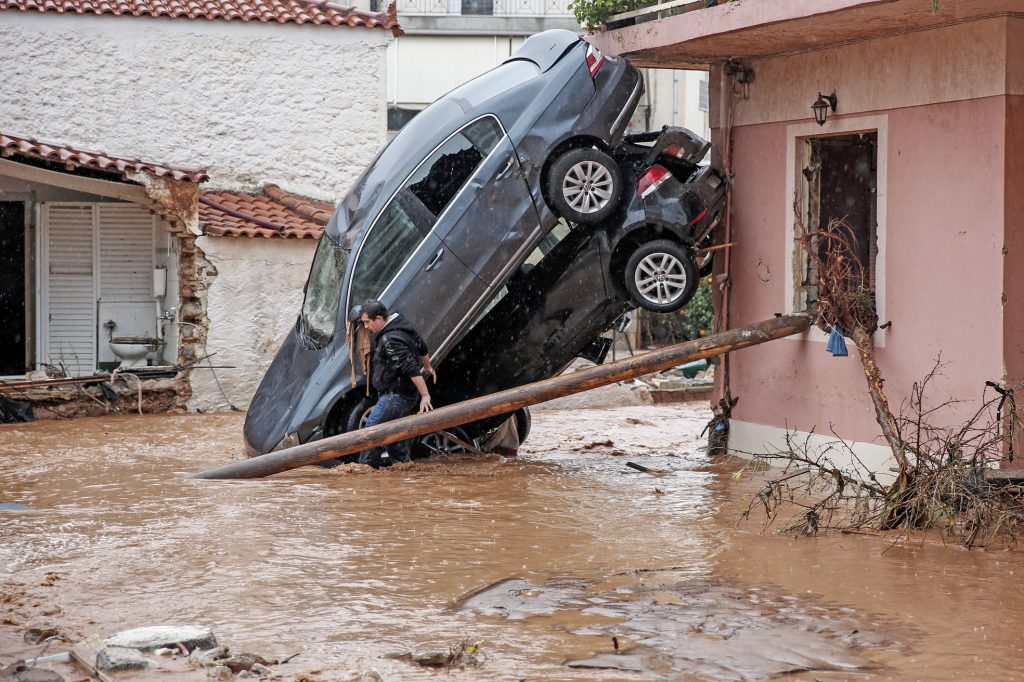 Last year's Athens deadly flooding led authorities to initiate a much needed anti-flooding project which is now in full swing in the area of Mandra, west of central Athens, that was severely hit by the torrential rain.
Greece's ANA-MPA reports that "The work is focused on redirecting the flow of water from Soures and Agia Ekaterini streams through the built-over Sarandapotamos stream, to eventually drain into the sea to the south, in the Gulf of Eleusis. The project has an urgent timeline of 10 months.
West Attica regional director Yiannis Vassiliou called the urgent project "titanic" and a product of collaboration, from regional services to the State Auditing Council."
According to Vassiliou it is not a project that will concentrate only on the safety of "towns in the greater area such as Vilia, Kriekouki, Psatha and Porto Germeno" but also a massive work that will boost commerce and tourism.
Reports have concluded that the deadly floods in Mandra occurred because the local streams had been built over and the rain and rising local stream waters could find no outlet and ran through the city, says the Greek state-run news agency…. / IBNA
Main Photo (File): Cataclysmic images of a 'biblical' disaster that occurred in November 2017 due to flash floods and cost 23 people their lives