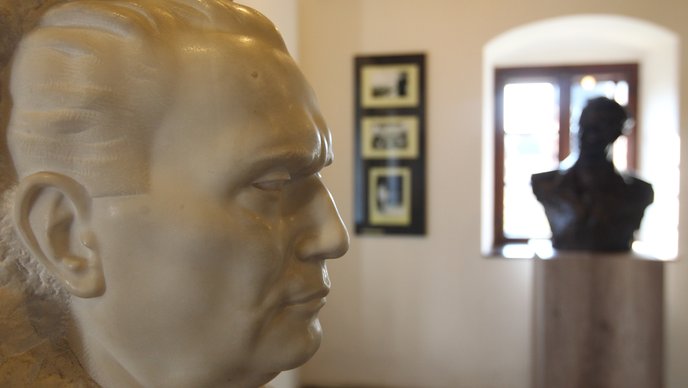 Zagreb, March 20, 2015/ Independent Balkan News Agency
By Marija Avramovic
President Kolinda Grabar-Kitarovic expressed regret over the decision of the Union of anti-fascists of Croatia (SABA) to refuse her sponsorship of the 70th anniversary of the victory over Nazism and fascism.
SABA on Friday argued that the Croatian president with her deciding to remove Tito's bust from her office at the Presidential Palace had renounced the anti-fascist struggle of the Croatian people and refused sponsorship of Grabar-Kitarovic.
From the Office of the President it was announced that Grabar-Kitarovic "is sorry to hear that SABA has made such a choice, but that it is their right and she respects it".
The President pointed out that in her work she would continue to represent anti-fascism, but that she  would never agree with equalisation of the entire anti-fascist movement in Croatia with Josip Broz Tito, whom she considered to be a dictator.
President of SABA Franjo Habulin asked the president what kind of message she was sending with her constant reservations on anti-fascism and the removal of Tito from the Office of the President.
"Can this be interpreted in the same way as her attitude towards the anti-fascist foundation of Croatia, and what comes next, will she remove antifascists and the Declaration of anti-fascism", Habulin wondered at the press conference.
SABA also reminded that this year is the marking of the seventieth anniversary of the victory over Nazism and fascism in World War II, to which Croatian partisans greatly contributed.
Grabar Kitarovic held a promise and on Wednesday evicted Josip Broz Tito from Pantovčak when  transfer of works of art and other artifacts, legacy of Josip and Jovanka Broz from the former Villa Zagorje were removed and transferred elsewhere.