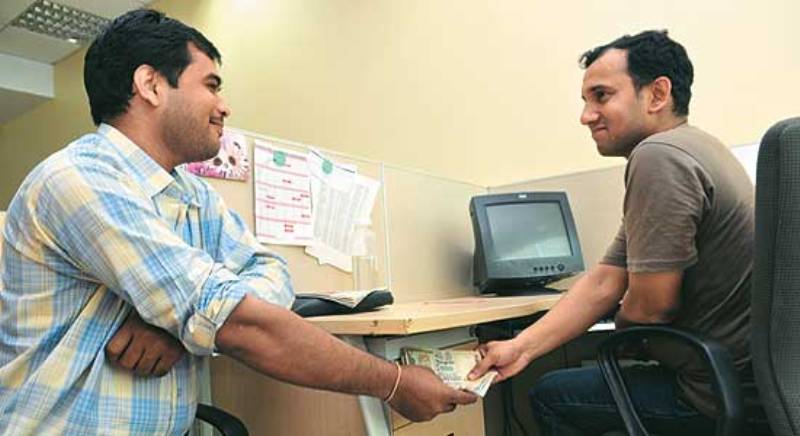 Tirana, February 2, 2015/Independent Balkan News Agency
Albanian Prime Minister, Edi Rama says that the Albanian government has launched another plan to fight corruption. In the premises of the  central Orthodox Church in Tirana, Mr. Rama presented the online platform against corruption. He considered this platform as a weapon for those who don't want corruption and who don't want to be involved in corruptive affairs.
"Whoever doesn't agree on receiving what one is entitled too through corruption, now has a weapon, which we must all use", says Mr. Rama.
The head of the government demanded for the citizens to test him: "Test us, in order not to be alone in the fight against corruption. This phenomenon is not a curse from God or an illness, whose origin is not known, but it has a face, a name and a place where it appears. You just have to show us the face, name and place and leave the rest to us, in order to change Albania's image once and for all", said Mr. Rama.
The PM said that the last incentive, besides the other reforms, is an effort to modernize the state and make Albania a functional state.
He said that the trust of the citizens on the state has been destroyed for years in a row. "This platform overcomes the bureaucracy and it directly involves people in it, because at the moment when the citizen decides to report a corruption case, this case is not handled by only one person", said MR. Rama.
This platform enables for these complaints to be channeled into four directions. All four of these directions are linked to one another and the responsibility to handle the report goes as far as the Prime Minister's office, responsible minister, anti-corruption department and operational room of this new instrument which is made available for the citizens as of today.
***
For 25 years, Albania has faced the phenomenon of corruption, which has seen little reduction. The majority of state institutions are involved in corruption affairs and bribery. Doctors are the biggest thieves of the pockets of Albanian people. In the majority of cases, they do not operate without securing an amount which is often ten times the monthly salary of a patient.
Professors, especially in universities, are involved in corruption.
Meanwhile, police, prosecution and judges are known to be as the most corrupt persons in the state system.
Corruption affairs are also present in all services offered to the citizens. Every once and a while, there's been propaganda that corruption is being fought, nevertheless, little has been done.
Due to corruption and bribery turning into a phenomenon, the people's perception on its level is very high. Nevertheless, very few people report this phenomenon. The majority of them offer bribery in order to benefit services.
Even the PM says that when it comes to the citizens to denounce with concrete facts, they withdraw.
Therefore, he says that the offering of an opportunity to report in anonymous conditions, may help each of those who have something to denounce and do not want to reveal their identity.
"What accompanies this portal (www.stopkorrupsionit.al), is an entire team which will work in two shifts in order to follow up all reports and issue a reaction within three days. In cases of flagrant cases, reaction will be immediate. We have over 500 officials of all levels who are facing prosecution and administrative measures, without taking into account the fact that within State Police, we have 1200 employees who have either been prosecuted after they were arrested on charges of corruption, or who have undergone administrative measures for breaches in the code of conduct and law violation", said Rama.
As of today, every citizen who possesses a mobile phone may use it as a powerful tool to fight corruption concretely. Everyone must play his role by refusing the person who demands bribery or who obliges him to enter an unlawful agreement, in exchange of a service. In case cooperation of the citizens with the state anti-corruption sector doesn't exist, results cannot be immediate. /ibna/