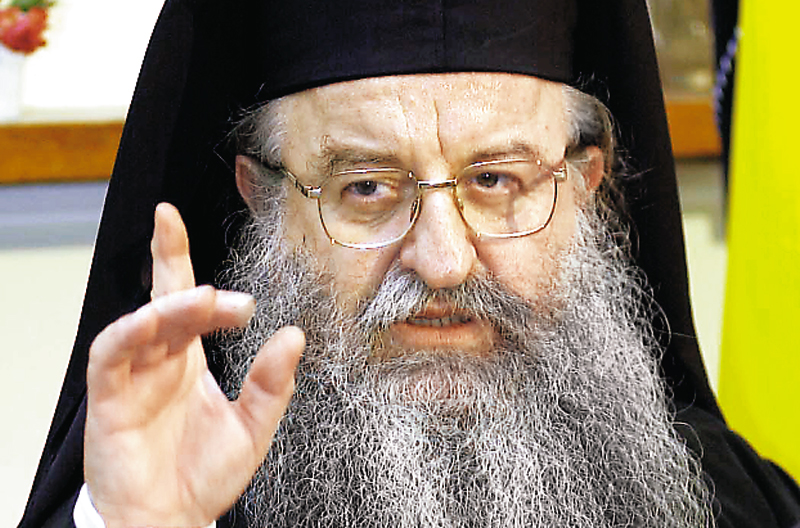 Athens, February 23, 2016/Independent Balkan News Agency
By Spiros Sideris
Thessaloniki Metropolitan Anthimos continues to strongly oppose the possibility of including an Islamic curriculum at the Theological Faculty of Aristotle University,  saying at the "Agency 104.9 FM" that he agrees with the possibility of an appeal to the Council of State on this matter.
"From the beginnings it was declared not by me personally but by people theological and non-theological, that we in Thessaloniki and the Theological Faculty do not want Islamic studies", said the Thessaloniki metropolitan, and counter offered the Islamic curriculum to operate at a teachers' department, at the city of Komotini, due to the presence of Muslims, saying that "in Thessaloniki there cannot be such a representation".
"I have reasons like an old educator who deals with youth. I think that what I fear will be confirmed because there will be times when these children may collide", Anthimos said, while referring to those who intend to appeal to the Supreme Court said that they have every right to do so.
Also, the Thessaloniki metropolitan appears strongly opposed to the possibility of including in religion classes chapters with the other major religions around the world, saying: "These are shameful things, they are not excuses", and spoke of mimicry.