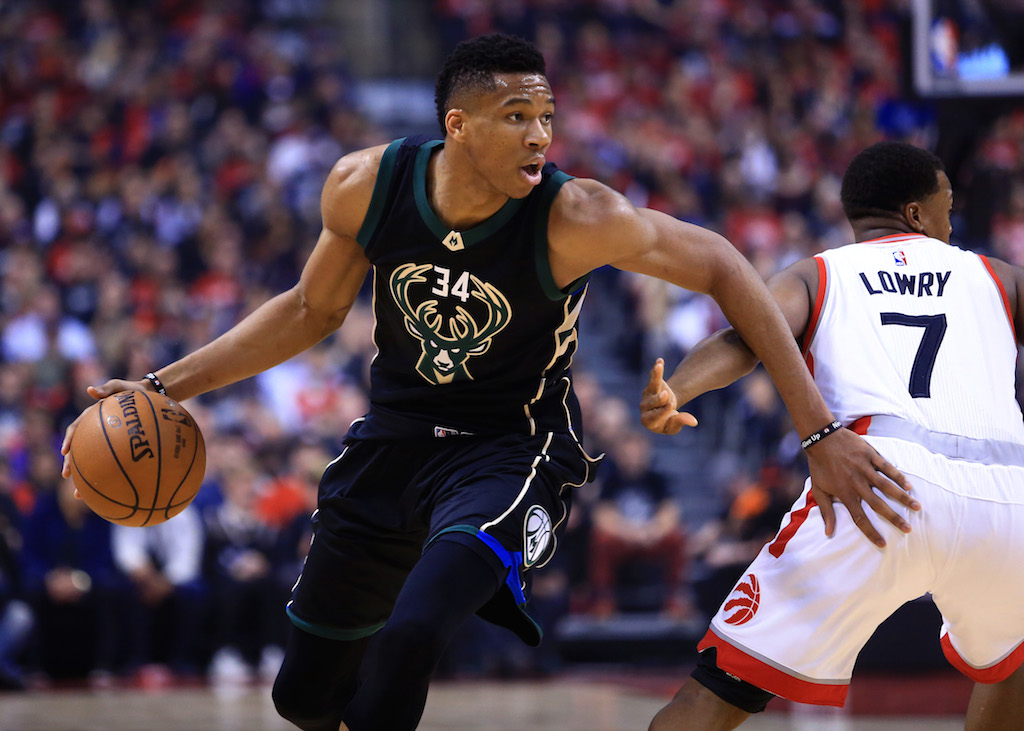 Giannis Antetokounmpo returned to the games of Milwaukee Bucks, by posting another double – double, but it seems that this was not enough for his team to avoid the defeat by Utah Jazz with 121-108 points. It was a frustrating game—they lost every quarter and the Bucks looked upset and confused.
The Greek international ace was the top of his team once more, as he played a total of 39 minutes, scored a double – double with 27 points and 13 rebounds, and gave 5 assists.
Nevertheless, at some point -late in the third quarter, he stormed to the bench, furious, after a sequence featuring what he perceived as a non-call on a layup over Derrick Favors and Rodney Hood, and a sloppy transition turnover that lead to a Utah dunk. Right there and then he did not speak words of wisdom to the assistant coach Sean Sweeney; quite the contrary, with the heated moment being blown off within the next couple  of days.
This evening (California time), "reinvigorated by some time off spent practicing at Jason Kidd's alma mater, University of California, Berkeley, the Bucks will be hopeful of putting in a much improved performance from their last outing against the Utah Jazz on Saturday night", reports behindthebuckpass.com, when visiting the Sacramento Kings at the Golden 1 Center…/IBNA
Photo: Vaughn Ridley/Getty Images