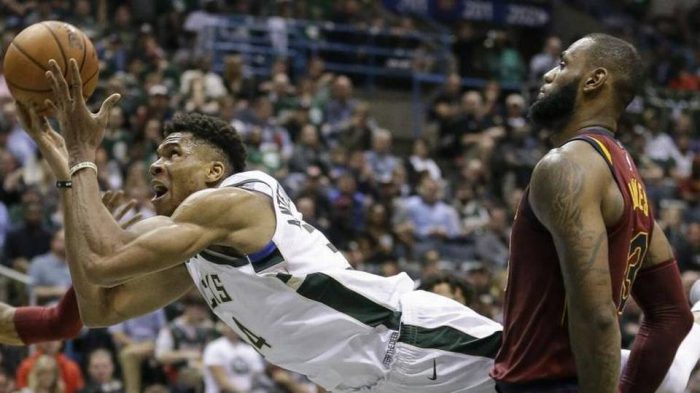 As the NBA announced, the 23-year-old Greek Basketball ace, Giannis Antetokounmpo has been named the Eastern Conference Player of the Week for the first week of the 2017-18 NBA season, thanks to his amazing performances in the last few games.
On average, the "Greek Freak" has scored 38.3 points, 9.7 rebounds, 5.0 assists and 2.7 steals over the first three games, while he has added more than 30 points for his side of Milwaukee Bucks in each game. Moreover, on Saturday's victory against Portland, Antetokounmpo scored a career-high 44 points and dedicated the victory to his father Charles, who passed away a month ago, due to a heart attack.
The Greek ace wrote history once more, since the 147 points he scored in the first four matches of the season equal a club record, with the Bucks' star breaking the record of Kareem Abdul-Jabbar with 146 points.
"This is just the beginning. I'm not done yet. We've got 79 more games plus the playoffs, hopefully", said the Greek basketball ace in a recent interview…/IBNA