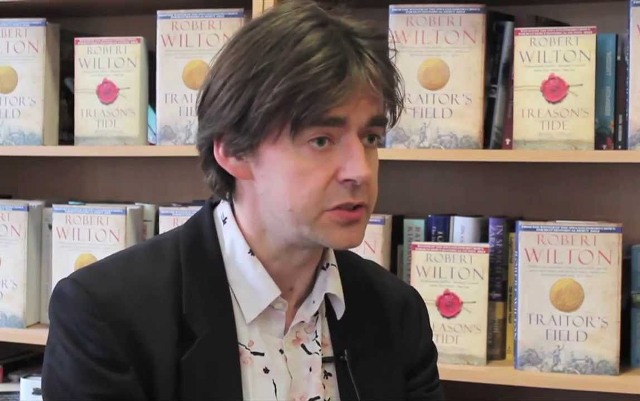 "These people have suffered, and they have human rights, and we are obliged to protect them – morally as well as legally. This is our challenge: to balance the proper defence of our borders with the essential defence of our values, our civilization. To show that the answer is not walls but welcomes"
By Robert Wilton
The world faces the largest forced displacement of people in modern history; according to UNHCR, 65.3 million people. Migration has presented Europe with one of her biggest challenges in a generation.
Many people have seen this as a security issue: what is the threat, and how do we stop it? Indeed, part of the challenge is around the potential links between migration and trafficking and even terrorism. As a unique and major global security community, the OSCE is working with our participating States and our partners to address this challenge. We are convinced that this collective, trans-national threat can only be faced with a collective, trans-national response.
But more fundamental is the challenge to our humanity. Migrants and refugees include people who leave their home countries due to fear of war and persecution, victims of human trafficking or forced labour.
The question for us, as citizens of the world, is this: how do we respond to the knock at the door?
Does it sound like a threat, or does it sound like the appeal of fellow-humanity?
This is a question that Albania knows very well, and repeatedly in history Albania's answer has been clear: in ancient tradition, and in the 1940s, and in the 1990s, Albania has opened the door, with bread and with salt.
These people have suffered, and they have human rights, and we are obliged to protect them – morally as well as legally.
This is our challenge: to balance the proper defence of our borders with the essential defence of our values, our civilization.
To show that the answer is not walls but welcomes.
One part of our response, and one part of the civilization that we are defending, is the free discussion of these ideas. It is a very great honour to have been asked to Chair the International Human Rights Film Festival of Albania.
Film – like migration – is the world encountering itself. We have an extraordinary opportunity: to open ourselves to the world; to open ourselves to new ideas, and to give new meaning to our humanity.
*From remarks of the Chair of the Board of the International Human Rights Film Festival Albania, Acting Head of OSCE Presence in Albania, Robert Wilton