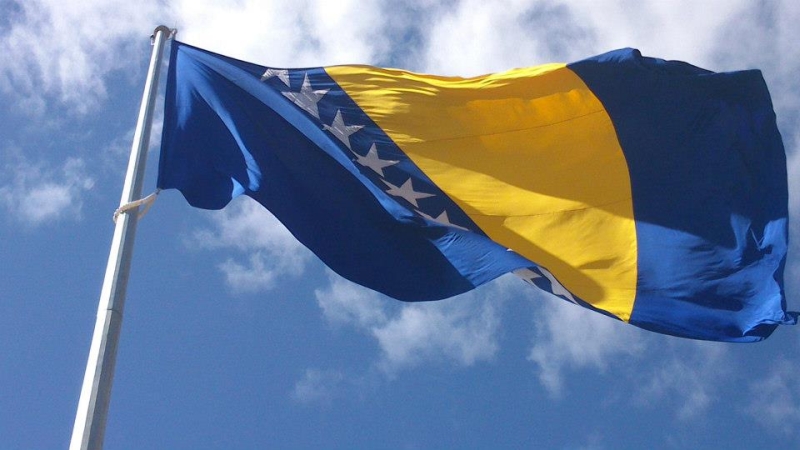 Every year March 1, similar to January 9, tensions rise in BiH between ex-sides in war which ended more than two decades ago. Every year Bosniaks challenge the RS Day as illegal holiday and Serbs dispute March 1, The BiH Independence Day, as the date when, as they consider, war in BiH begun.
This March 1 is not an exception. As it was before, Bosniaks are celebrating the BiH independency and Serbs are mourning the victims on the Bascarsija, in Sarajevo 25 years ago, when Ramiz Delalic Celo killed the wedding guest and run from the scene. He never was sentenced for this murder but was promoted in one of brigade commanders in Republic of BiH Army. Similarly to January 9, one entity in BiH is celebrating the Independence Day and the other is not, but the roles are reversed.
This year, the celebration of this important date is under pressure of political disputes between Serbs and Bosniak politicians, which in the last 25 years were not bigger than today. This date Bosniak and Croats in BiH celebrate to mark the end of two days referendum on BiH independency from former SFR Yugoslavia. The majority of Serbs refused to vote on the referendum, but more than half of the citizens voted. BiH declared independence and the doors for those who wanted the war to happen was open.
Bosniak member of BiH Presidency, Bakir Izetbegovic, said in his message to citizens that for the last quarter of a century, since the citizens of BiH took their destiny into their own hands by voting for a sovereign and independent BiH, it is a state of equal citizens and peoples of Bosniaks, Serbs, and Croats, as well as members of other nations that are living in it.
"The independence that we chose asked for courage, determination, and perseverance. In the struggle for it, we have made great sacrifices and losses, while opposing aggression, stopping ethnic cleansing and genocide. Thus, the burden of responsibility we bear for future generations is a lot of harder, sacrifices that we had to make in the name of freedom and equality, sacrifices for our freedom that make us obliged to be persistent. The future of our country is in the integration, connecting, understanding and joint efforts to leave a stable framework for progress to generations to come, to build a tolerant society in which dialogue and mutual respect will be the foundation of prosperity for everyone. We will build such a future with all our strength because it is a debt we owe to the past and future generations", said Izetbegovic.
He visited the grave of his father, Alija Izetbegovic, who was a Bosniak leader at the time of referendum and, later, the president of BiH Presidency.
On the other side, RS President Milorad Dodik said that this date represents the darkness for Serb people in BiH.
"March 1 is a provocation and an insult therefore this date is not and will never be a holiday for the Serbs. It was a day of darkness for Serbs, because a Serb wedding guest was killed in Bascarsija. It was a day of darkness because there was somebody who fired a gun at the wedding party and shot dead the Serb wedding guest. March 1 is the message to others that they must accept majorization and tutoring and that the opinion of only one party, the way they want it, is correct, said Dodik to media in RS.
This also is strong evidence that BiH is a "country of wonders" where holidays, instead to bring people together on celebrations, are de facto reason for quarrel./IBNA