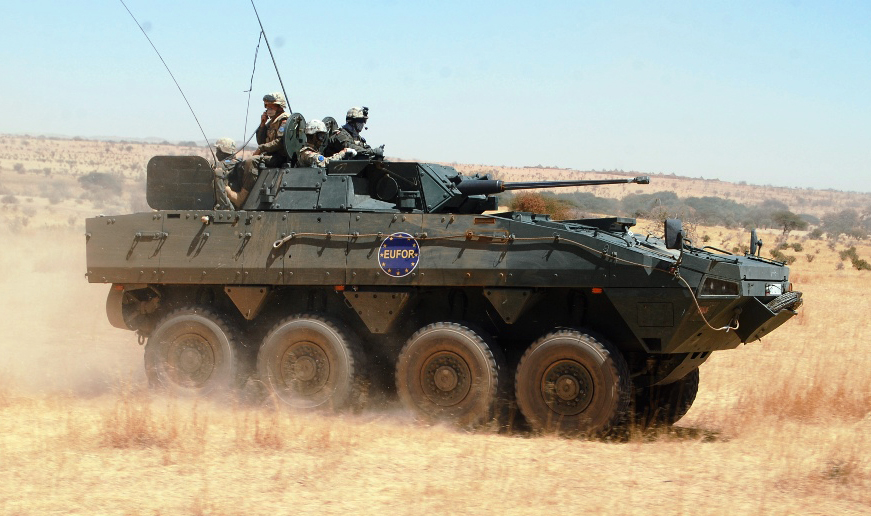 The NATO exercise on disaster response is still ongoing in BiH, but another international armed force, this time EUFOR, announced a new exercise in the mid-October. This time it is a regular exercise which international military forces in BiH organize every year in various parts of the country.
"Quick Response 2017″ is the name of this EUFOR-led peace support operation exercise. It will take place 11 – 15 October in Central Bosnia, the areas of Sarajevo, Pazaric and Kalinovik. This will be the first time BiH law enforcement agencies, Armed Forces of BiH and EUFOR will exercise together in realistic scenarios, in order to test their respective contingency plans.
As it was announced, the 'Quick Response 2017' practices EUFOR capability to call in reserve forces to support and maintain a safe and secure environment in support of local authorities, law enforcement agencies and the Armed Forces of BiH. EUFOR is governed by the UN Security Council's executive mandate for this activity and is required to regularly rehearse this reinforcement
"This international exercise involves EUFOR's Multinational Battalion, the Intermediate Reserve Forces from the United Kingdom and the Kosovo Force Tactical Reserve Battalion coming from Kosovo. EUFOR is able to draw on mobile and versatile Over the Horizon Reserve forces, if required, to augment in-theatre forces and deal with any military contingency that arises, as well as supporting the Ministry of Security and Ministry of Defence", EUFOR said in a press release.
EUFOR are supporting local authorities, law enforcement agencies and the Armed Forces of BiH to maintain a safe and secure environment in BiH and help promote a climate in which the peace process can continue. One of the locations for the exercise will be Sarajevo International Airport where EUFOR will support SIPA and the Border Police as well as the airport authorities practice some of their mandated operational training. Another training area will be around Pazaric, where EUFOR will support the AFBiH to secure Krupa ammunition storage site from potential hostile threats.
BiH law enforcement agencies protect BiH citizens through the enhancement of their sense of security and trust in the security system, strengthening cooperation with the public and other law enforcement agencies.
"The Armed Forces of BiH will participate in the Exercise Quick Response 2017 with two infantry platoons of the 6th Infantry Brigade, one Explosive Ordinance Disposal team of the Tactical Support Brigade and elements of a Logistic Command unit. Conducting the stability operations and joint training at the site of Pazarić as part of exercise Quick Response, the AF BiH units will practice and assess their capabilities for a joint response according to the envisaged scenario", EUFOR stresses.
"Quick Response 2017", as they add, is of great importance for the AF BiH as the level of training is assessed, as well as the level of interoperability of the AF BiH units with EUFOR units, which is a crowning point of the training and capacity building of the AF BiH in the previous period.
"BiH Ministry of Security, together with its security agencies, will continue working on strengthening of security for all BiH citizens. This exercise is one way of testing readiness of police agencies and other institutions to react to any security threats, but above all it improves coordination of BiH police bodies with international peacekeeping forces in BiH.
The European Union remains committed to BiH and through EUFOR's military presence will continue to support BiH efforts to maintain a safe and secure environment", EUFOR states./ΙΒΝΑ