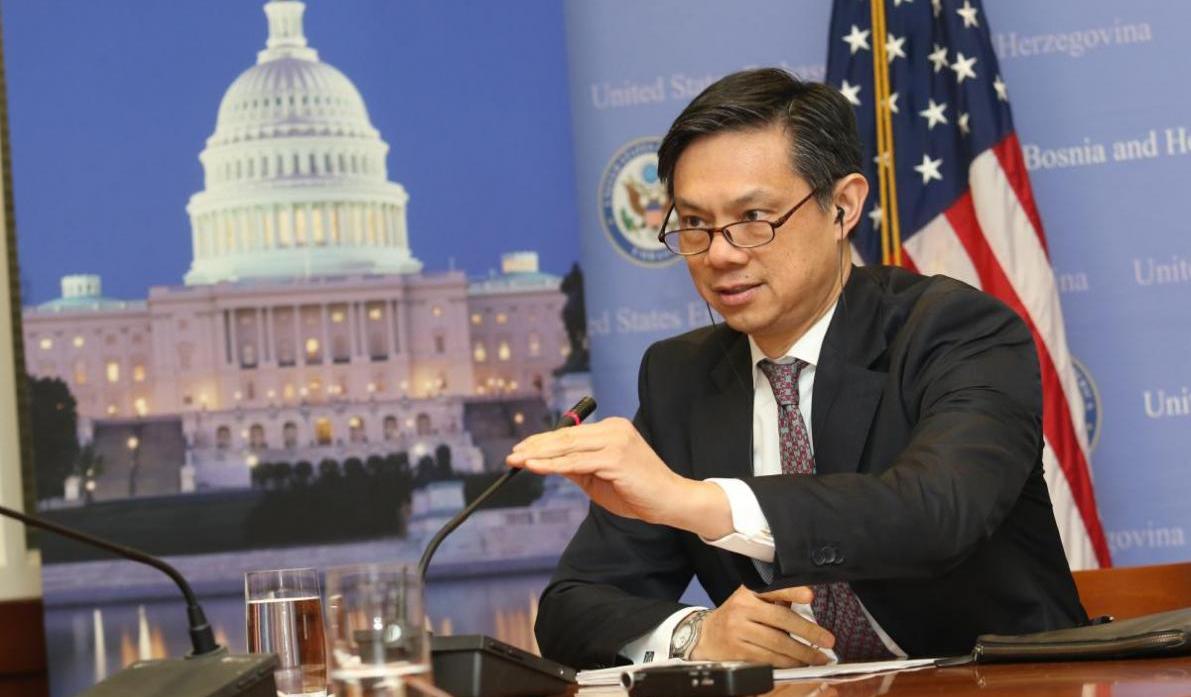 The left wing majority led by Prime Minister Edi Rama has started the campaign for the June 18 parliamentary elections. Meanwhile, the right wing opposition led by the democrat Lulzim Basha, continues to be secluded in a tent in the center of Tirana, demanding the postponement of the elections in order to enable electronic voting.
In this situation which has turned into a vicious circle, the international community has failed so far to become part of the solution of the crisis.
Some EU and US officials have made constant efforts in the recent months, but these efforts didn't lead to any results.
At a time that the country seems to be heading to elections without the opposition, for the first time since 1991, when the communist regime was toppled, another chance appears on the horizon for the solution of the crisis.
The US deputy assistant Secretary of State, Hoyt Brian Yee has arrived in Tirana with the aim of striking a political deal between the majority and opposition regarding the parliamentary elections.
Hoyt Brian Yee comes in the capacity of negotiator following the failure of talks between Prime Minister Rama and leader of opposition, Basha brokered by the deputy President of EPP McAllister on 24 April of this year.
Different sources say that Hoyt Brian Yee comes with clear messages from the United States for Albanian political leaders with the aim of solving the political crisis.
Before his arrival, he launched a message from Montenegro, where he said that he was against any sort of boycott of institutions by political forces.
On Monday, Hoyt Brian Yee will meet with PM Edi Rama and opposition leader, Lulzim Basha.
IBNA will offer regular updates on the result of the talks.
Photo: Hoyt Brian Yee – Deputy Assistant Secretary, BUREAU OF EUROPEAN AND EURASIAN AFFAIRS