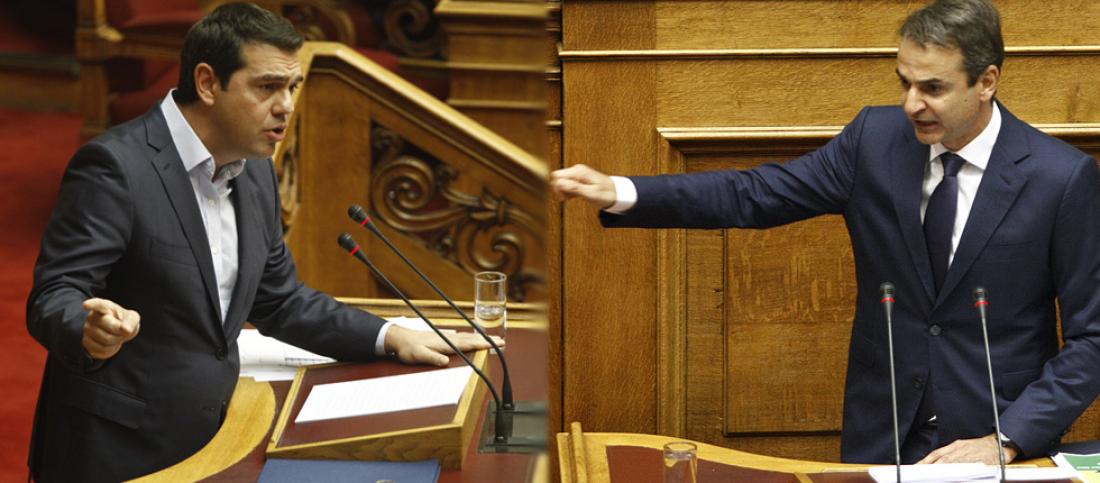 The ire of the main opposition has caused the initiative of Prime Minister Alexis Tsipras to announce the entire government planning for the strengthening of the public sector with recruitments both for 2019 and 2020, with Kyriakos Mitsotakis, president of right-wind New Democracy party, speaking of "anger and indignation".
In a statement, the leader of the main opposition, stressed that the country does not need a larger state, but a better one, underlining that Alexis Tsipras is only interested in "his political survival."
The focus on Education and Health
It is worth mentioning that Alexis Tsipras announced the recruitment of 34,500 civil servants, aiming to cover at least 10,000 vacant positions in Education and an equal number in the Health sector.
Based on the Prime Minister's statements for 2019, there will be 17,000 recruitments in the two-year period 2019-2020, in two equal installments: 8,500 next year and 8,500 in 2020. These recruitments will cover Greece's commitment until 2022 for maintaining the rule of one recruitment for each retirement in the public and wider public sector.
Of these recruitments, 9,750 for the two-year period will head to Education, with 4,500 teachers expected to be recruited in 2019, 5,250 in 2010 (9,750 for the next two years) and 5,250 in 2021.
The remaining 7,250 recruitments, the prime minister spoke of, concern the equally sensitive health care sector that for years has been understaffed. About 8,500 recruitments against the 8,500 retirements expected, on the basis of the country's commitment until 2022 for a recruitment for each retirement. According to Interior Ministry data, the National Health System personnel number has dropped by 4,000 in the past year and a half and by 15,000 since 2013. Hospitals now employ 45,000 workers and there are 35,000 vacant organic positions.
In addition, A. Tsipras also spoke of 7,500 recruitments, out of which 4,500 are related to special education schools and 3,000 social workers for the "help at home" program.
The 10,000 recruitment of 2020
Regarding the controversial issue of the additional 10,000 recruitments to serve the rule of one recruitment, provided the Church of Greece also agrees to the "exodus" of the clergy from the State salary and the co-management of part of the ecclesiastical property, then there is also the "space" for an additional 10,000 recruitment to the State, due to the withdrawal of equal number of clergy.
However, at best, this will not happen before the fourth quarter of 2019, so the first places will be announced through ASEP at the end of next year and most will take place in 2020 and 2021. The "direction" of these recruitments , according to government officials, will fill gaps in Health and Education, as well as other sensitive areas, such as independent authorities and waste collection./IBNA