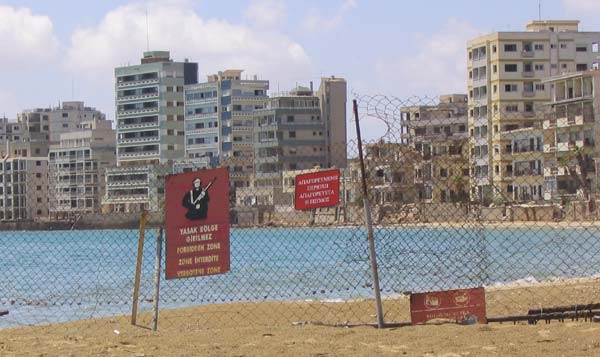 Review Hari Stefanatos
US Vice President Joe Biden is expected to visit Cyprus between May 21-23 and according to reliable CNA sources he is expected to give voice to the master plan that will be put forward by the US regarding the wider region of the turkish occupied town of Famagusta.
According to the same source, this deal will include Varosha, a fenced off area of Famagusta, allowing for experts to enter for inspection and the further study on the implementation of the master plan. In addition to that, three areas will be cleared of mines, two in the southern government controlled part of the Republic of Cyprus and one in the northern Turkish occupied areas of the island.
Despite the fact that there have been no confirmation from the two sides regarding the issue, the deal is considered all but done with a few issues still pending, like the prospect of the return of the sealed-off section of Varosha, under UN administration, which is a request of the Greek Cypriot side.
The issue of Famagusta and US Vice President`s visit to Cyprus will be discussed Tuesday by US Secretary of State John Kerry and his Cypriot counterpart Ioannis Kasoulides, during their meeting at the State Department.
Varosha's inhabitants abandoned the village as they fled the advancing turkish troops during the invasion of the Island in the summer of 1974 and has remained under turkish control until then, despite UN's cal for the return of the town to its lawful inhabitants.
The return of the town has been proposed by Cyprus President Nicos Anastasiades, during the peace talks with the Turkish Cypriot leader, as a confidence building measure to restore trust between the island`s two communities, divided since the 1974 Turkish invasion.
(Source CNA)