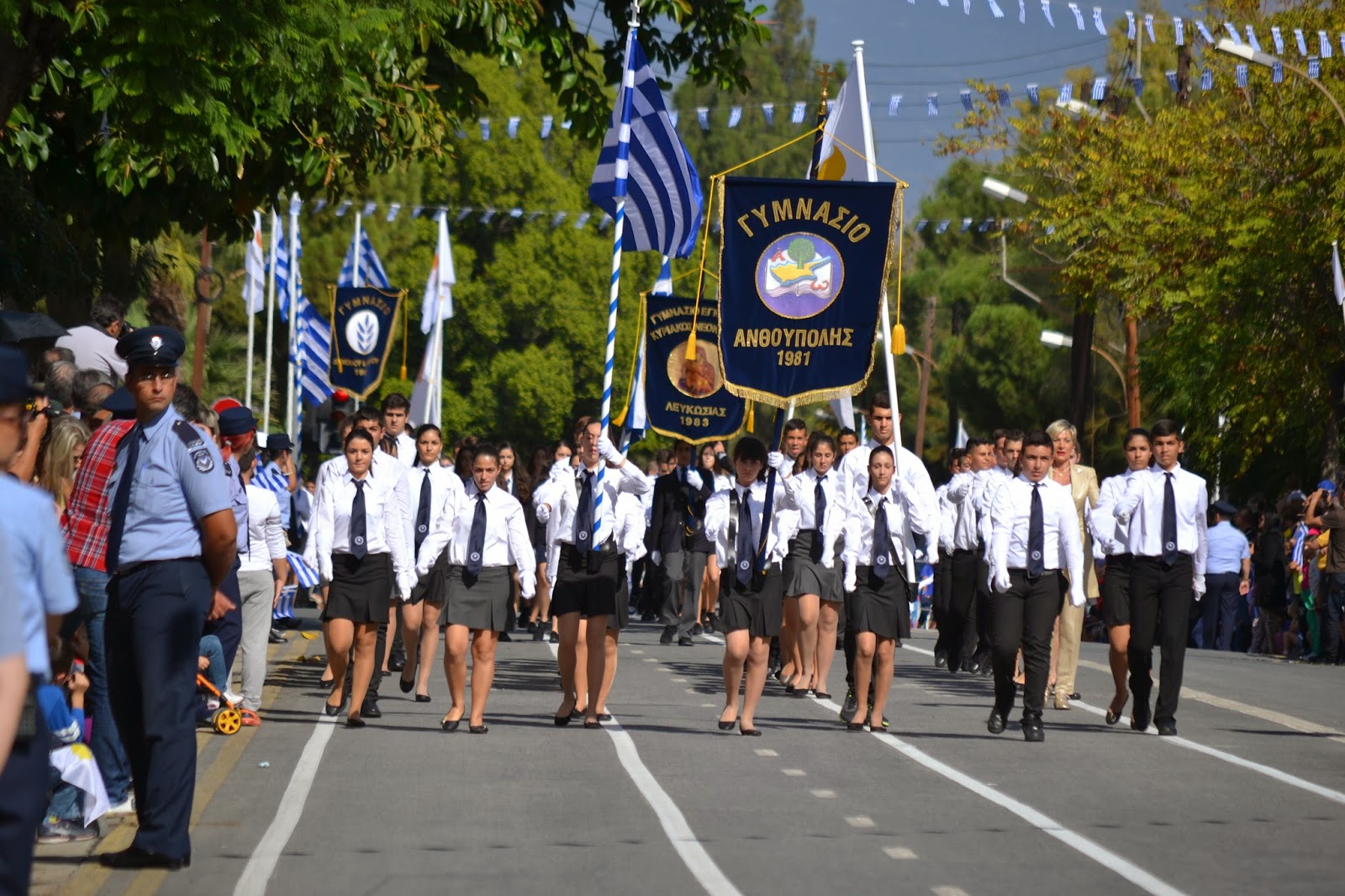 By Spiros Sideris – Nicosia
Praises and parades in all the cities of Cyprus marked the anniversary of the October 28, 1940.
The focus of the celebrations was Nicosia where at 10:00 there was a celebratory doxology in the Cathedral of St. John at the presence of the Archbishop of Cyprus Chrysostomos II, the Education Minister Kostas Kadis, on behalf the President of the Republic and the Greek Ambassador Vassilis Papaioannou.
The Minister of Education also honored on behalf of the President of the Republic the school parade, which was held in Byron Avenue outside the house of the Greek Embassy. In the parade participated veterans, students of high and higher education institutions, school students, scouts, clubs and organisations.