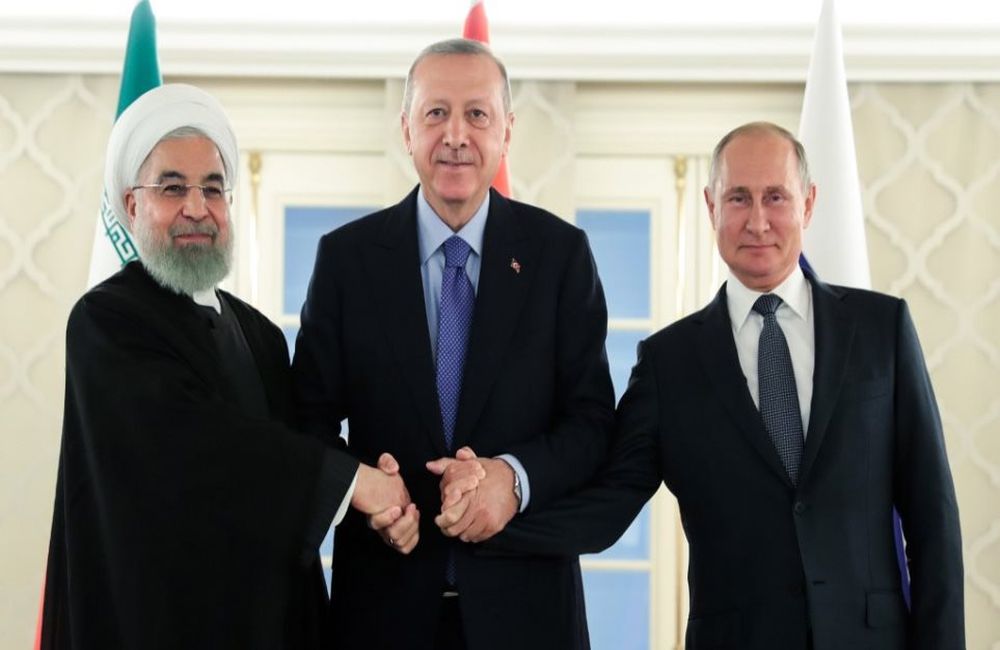 Cavusoglu's "Asia Anew" doctrine
The Turkish President's successive meetings with Iranian President Hassan Rouhani and with Vladimir Putin ahead of the trilateral conference in Ankara, are regarded as proof of the way Ankara wants to portray itself as a regional power.
Relations between Tehran and Ankara have and always will be about balance. One striking fact is that the borders between the two countries have remained unchanged since 1639! Back then it was the Ottoman Empire, and today it is Turkey the country that succeeded it.
Regarding developments in Syria, Recep Tayyip Erdogan has realized that without Russia's and Iran's consent no policy within Syria can be successful. That is the reason behind their continuous contacts. Yet, Iran itself also works as a solid counterbalance for the Turkish president when it comes to Ankara's relations with Israel, which are reaching their climax at the moment. The Turkish government, by maintaining its relations with Iran and by co-operating mainly in the economic and geo-strategic field, attempts to show-off its power against Israel, a development rather pleasing for Tehran.
The US had accused Turkey, in particular the state-owned bank Halkbank alongside the Turkish-Iranian businessman Reza Zarrab, of transferring Iranian funds and violating the US embargo. Even to this day, Western countries still hint that Turkey looks the other way when it comes to Iran's money transfers, though no clear evidence exists.
Tehran is Turkey's second major gas supplier behind Russia. From the total consumption of 50 billion cubic meters per year, imports from Ankara are responsible for more than 10 billion of those. It is no secret that many Turkish companies export to Iran through neighboring states as well.
The "allied" relationship Turkey has now acquired with Russia, alongside with its bonding with Iran, is further proof that Ankara aims to further improve its ties with these countries. It is no coincidence that Turkish Foreign Minister Mevlüt Çavuşoglu, speaking in August at a Turkish ambassadors conference in Ankara, had mentioned the "Asia Anew" doctrine, which focuses on the country's eastern borders; in contradiction to the previous doctrine, which targeted the West. /ibna