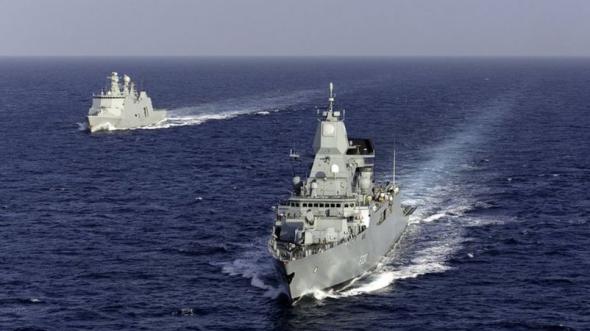 Ankara, March 2, 2016/Independent Balkan News Agency
By Manolis Kostidis
Ankara denies the information indicating that it puts obstacles in the negotiations on NATO operations in the Aegean, which will aim to prevent the refugee flow from Turkey.
The Turkish Foreign Ministry spokesman Tanju Bilgiç, referred to those publications and after denied them reiterated the position of Ankara that there are Greek-Turkish differences in the Aegean.
"These scenarios are silly fantasy creations and have no connection with the truth. In the Aegean there are bilateral problems between Greece and Turkey. These are issues that can be discussed in bilateral contacts. Our goal is for the NATO operation be performed without activating these problems. This is what we are trying to do. Besides, this how the decision of February 24 was taken. The decision provides that the NATO operations will be carried out without affecting the national positions of Greece and Turkey".
Athens acknowledges that the only Greek-Turkish difference in the Aegean is the issue of the continental shelf. Ankara on its part puts an issue of "gray zones", which seems to have raised before the NATO officials.
Before the operational plans of the Alliance in the Turkish press are clearly defined, reports appeared stating that NATO is already informing the Turkish Coast Guard.
"The NATO came and the army rushed to the area" is the title of the Turkish newspaper Vatan, which states that "NATO with its vessels, started giving information regarding refugees, and the Turkish troops immediately after receiving the information arrested 159 refugees who wanted to go to Greece". What's interesting is that the report does not refer to the point where the refugees were arrested.
"Greece returned to Turkey 70 immigrants", writes Hürriyet, all of whom have "passports from Algeria, Tunisia and Morocco and Greece sent them to Turkey through the Kipon customs office".