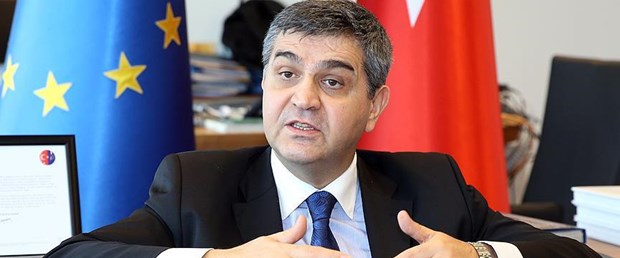 Ankara issued a swift response to the communique of the results of the Commission's assessment, which freezes the opening of new chapters with Turkey and precludes the completion of chapters already opened.
"The EU or any of its members, have neither the competence nor the right to determine the borders of a third country. So the EU can not define the borders of a member country because it was called for by the "Greek Cypriot administration" or Greece, "said Deputy Foreign Minister of Turkey Faruk Kaymakci.
With this statement, Turkey is questioning the borders of the EU and gives instructions on the way Brussels should operate!
"It is a big mistake to accept 'South Cyprus' in the EU," Kaymakci added.
He said that "the report does not accurately assess the current situation in the country and it is not possible for Ankara to accept the unfair criticisms that the report contains," he said.
The Turkish Undersecretary stressed that "Turkey is a part of Europe and despite the obstacles it continues the integration process. Certainly, there are some circles which are trying to lead the EU away from EU's values."
Kaymakci strongly criticized the Commission by saying that "it is unacceptable to refer to the terrorist organization FETO as a political movement." Ankara argues that FETO is behind the failed coup attempt against Erdogan in 2016."/ibna