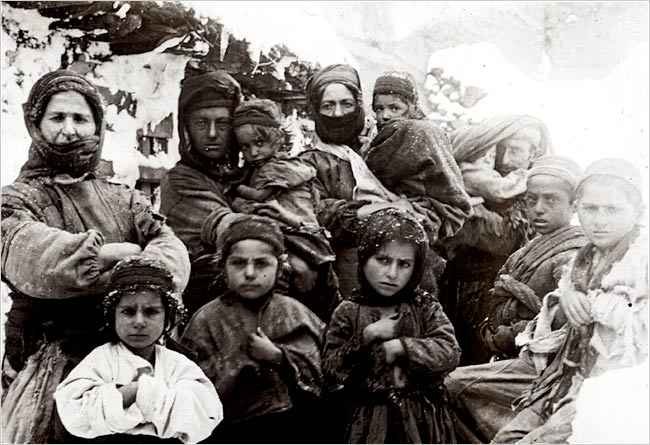 In a statement, the Turkish Prime Minister Recep Tayyip Erdogan speaks of "inhuman conditions during deportation". He recognizes the mistakes that were made and "honors the memory of all Ottomans, irrespective of their religion and nationality, who lost their lives under similar conditions".
By Manolis Kostidis – Ankara
A statement of historical importance was issued by the Turkish Prime Minister's communications office, regarding the Armenian genocide.
The 24th of April is the day of commemoration of the events that took place in 1915, which claimed the annihilation of about 1.5 million Armenians. Ankara has always disputed the recognition of the genocide by many countries such as France.
This year's announcement from the Prime Minister's office shows that Turkey for the first time acknowledges the facts, but without calling it "genocide".
"The events that occurred during the First World War, are our common pain. It is everyone's responsibility to look at history in a fair manner, it is our duty to mankind. In the First World War millions of people lost their lives, and the displacement of populations created inhuman results, but this does not mean that there should be no civil relations between Turks and Armenians".
Erdogan in his statement stresses that he supports the investigation of the events of 1915 by historians and points out that these issues should not be the cause of political conflict .
"We hope for the repose of the souls of the Armenians who lost their lives in the conditions of the early 20th century and express our condolences to their grandchildren. At the same time we honor the memory of all Ottoman citizens regardless of religion and nationality who lost their lives in similar circumstances".
Ankara after April 24 always reacted harshly and blamed the Armenians for the events of 1915. This time, however, it seems that with this statement they take a step back and also acknowledge other mistakes that have been made, like the deportation and massacre of Greeks who lived in Pontus since as is stated they "honor the memory of all those who lost their lives in similar circumstances".