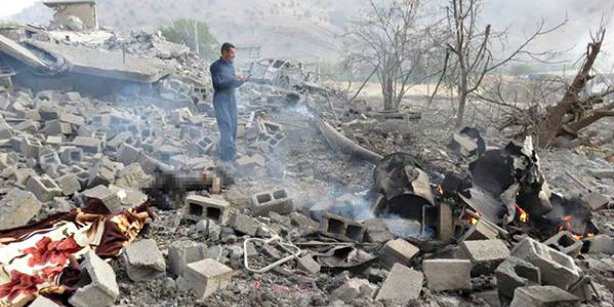 Ankara, August 26, 2015/ Independent Balkan News Agency
Hollande calls on Turkey to negotiate with the Kurds
By Manolis Kostidis
While Ankara announced that 34 PKK members were killed from the air raids of the Turkish aviation in northern Iraq, French President Francois Hollande, urges Turkey to return to the negotiations table with the Kurds, causing irritation in the Turkish capital.
In the last 50 days 60 Turkish soldiers have been killed in Turkey from the action of the Kurds of the PKK with violence seems to have no end. The pro-Kurdish HDP urged the PKK to put a stop to its armed attacks to stop the bloodshed.
Turkish authorities estimate that 2,500 guerrillas of the PKK are inside Turkey and for that reason preparations are made to send men of the special forces to southeastern Turkey who had withdrawn when discussion to resolve the Kurdish problem were taking place.
Every day there are arrests of Kurdish mayors of many areas of southeastern Turkey that have declared the autonomy of their areas, since as they state, they react to the violence of the Turkish armed forces. The HDP calls for their immediate release.
"Turkey needs to resume the dialogue with the Kurds and at the same time do more to combat the Islamic State (ISIS). These, among others, supported the French President Francois Hollande during his annual speech on foreign policy with French ambassadors.
In this climate, President Recep Tayyip Erdogan gave Ahmet Davutoglu the mandate to form a caretaker government.
Under the Constitution, this should involve ministers from all parties. The CHP and MHP have made it clear that they do not want any part in it. The president of the HDP, however, says he wants his participation in this government. So unless there is a surprise move by Erdogan or Davutoglu, Turkey will possibly have a government of the AKP with the pro-Kurdish HDP.
The turkish economy, however, faces serious problems since the turkish lira has been depreciated against the dollar, about 35% since January 2015, and the government, after the official announcement of elections on November 1, will have to face the swelling of foreign debt in liras, unpaid loans and indebted private enterprises due to exposure from loans they have taken in foreign currency.