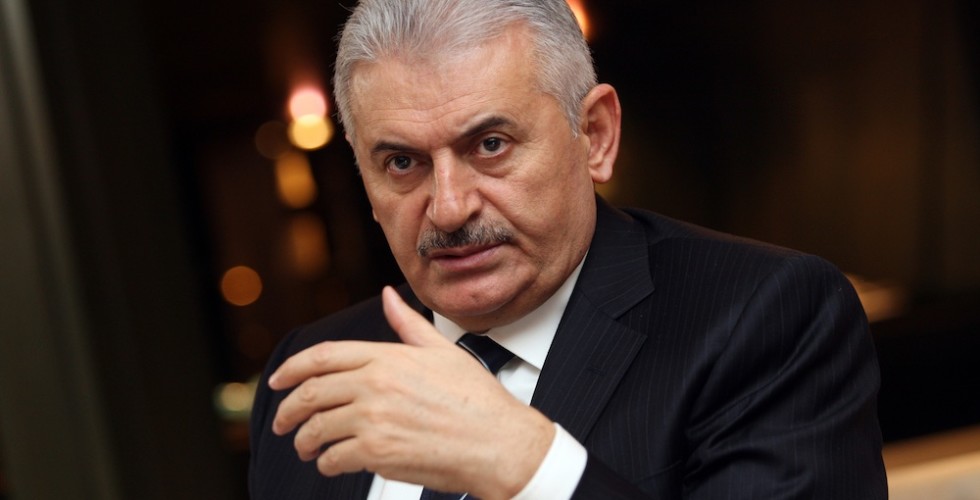 The European Parliament's vote to accept a recommendation to suspend Turkey's EU accession talks is "null and void" for Ankara, Prime Minister Binali Yıldırım has said.
"It is not a very important decision from our perspective. It is also not something that was unknown. Similar decisions were made in previous months. This decision is invalid, null and void for us," Yıldırım told reporters on July 6.
He also claimed that Turkey's determination to join the EU remains unwavering, even though Brussels is "going through confusion."
"Everyone should know that Turkey always has options and has other paths to take … It should not be forgotten that the EU's security begins from Turkey," he said.
EU Minister Ömer Çelik also dismissed the vote of the parliament in Strasbourg, saying it was not even worthy of assessment.
"We are declaring this report null and void as we have done for the last two years. When the report is conveyed to us for our consideration, we will send it back without any assessment," Çelik said at a press conference on July 6.
His comments came after the European Parliament approved the advisory report for the suspension of Turkey's accession talks. The majority of parliamentary delegations have thus advised the EU commissioners to consider the constitutional amendment that Turkey approved on April as violating the EU's Copenhagen Criteria, and said measures taken after the July 15, 2016 coup attempt should be revised in terms of human rights and state of law.
The resolution "calls on the Commission and the member states … to formally suspend the accession negotiations with Turkey without delay if the constitutional reform package is implemented unchanged."
"The current strategy of the European Commission and EU leaders seems to wait silently for things to improve in Turkey," said the European Parliament's lead negotiator on Turkey, Kati Piri.
The vote came as EU Enlargement Commissioner Johannes Hahn was visiting Ankara for talks with Çelik and other Turkish ministers. Speaking before the result, Hahn said the parliament "reflected the mood in Europe."
"I don't know what will be decided, but I have to stress that the European Parliament is one of the institutions elected by the European citizens. Members of the European Parliament represent the view of their voters," he told reporters.
However, Hahn said he hoped that contact between the two sides would lead to a higher level of political dialogue.
Çelik slammed the resolution, saying it included only "biased information" from European delegations.
"We do not acknowledge this report that includes political allegations, ignoring Turkey's accomplishments. It is based on a one-sided historical narrative and one-sided political approaches with political polemics, which is not balanced and not objective," he said.
He said that after President Recep Tayyip Erdoğan's meetings on May 25, Turkey–EU relations have entered in a "new and positive atmosphere" and described the European Parliament's report as "acting against that atmosphere."
"The report is a sabotage text … including the one-sided political approaches of some countries. The facts are disrupted and expressed with prejudices," Çelik claimed.
Noting that the constitutional amendment was approved in April with an 86 percent turnout, Çelik criticized the European Parliament's advice conditioning Turkey's accession to the "annulment of the constitutional amendment."
"What is being demanded is for Turkey to ignore the people's will. Of course, that kind of thing will not be possible," he added.
'Turkey–EU relations will continue'
Çelik underlined that Turkey will continue its bilateral relations with Brussels in the accession process, saying "there will be more high-level dialogues taking place than the last year."
"We will continue to work closely with EU institutions, which strengthens our dialogue and cooperation in other areas," he said.
The European Parliament has limited influence on Turkey's decades-old pursuit of EU membership, which has long been in limbo after bitter exchanges between Ankara and a number of European countries./IBNA
Source: Hurriyet Daily News