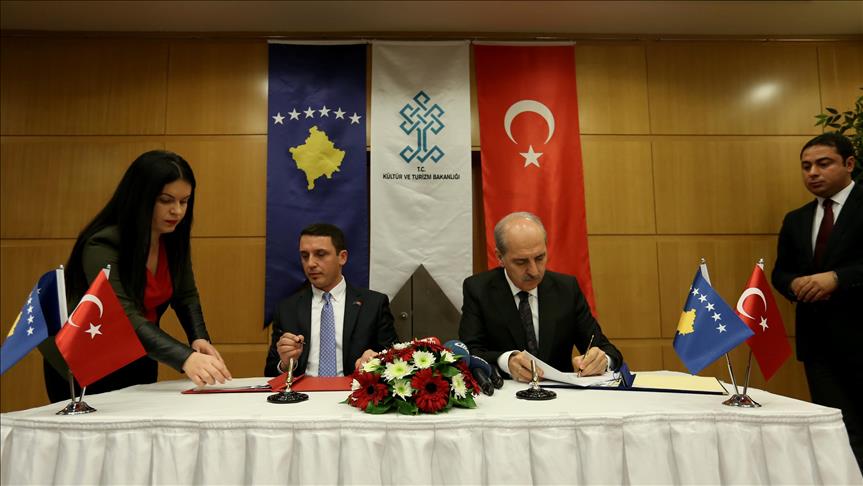 Turkey's Culture and Tourism Minister Numan Kurtulmus and his Kosovar counterpart Kujtim Gashi signed a cultural co-operation pact between their countries, in the Turkish capital Ankara on Wednesday, December 20.
The agreement aims at boosting cultural ties between the two sides.
Kosovo is a Balkan country where the Turkish presence has been a reality and part of people's daily life for over 500 years, so, using this fact as a starting point, Turkey's Kurtulmus said that, "We will further enhance friendship and brotherhood with Kosovo by increasing bilateral relations, especially in culture, art, and other areas", reports Anadolu.
In the same context, Gashi, agreed by saying it is true that the two countries "have enjoyed a long history of ties".
He added that the agreement would provide clearer paths for enhancing bilateral cultural activities.
Turkey is one of the 100 countries worldwide that has recognised Kosovo as an independent state after its unilateral announcement of independence from Serbia, in 2008…/IBNA
Photo: Anadolu