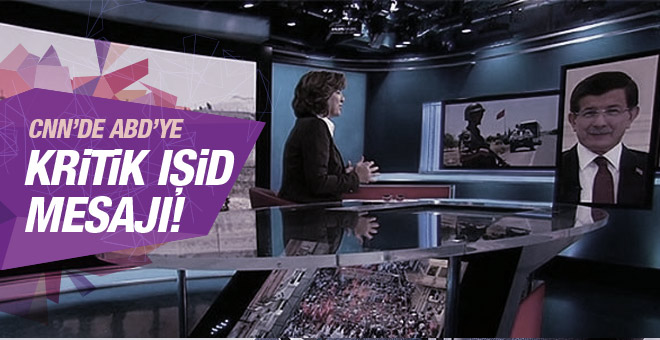 Ankara, November 10, 2015/Independent Balkan News Agency
Scenarios for the agreement of the creation of a neutral zone
What is the plan and why doesn't it involve Kurds in the region
Davutoglu on CNN: "We want a ground operation against ISIS and the creation of a neutral zone in Syria".
By Manolis Kostidis
To the possibility of a land operation referred the Prime Minister of Turkey Ahmet Davutoglu in an interview with CNN. When asked by the journalist Christiane Amanpour about "whether Turkey will make land operation against Islam State (ISIS)", Davutoglu clarified that "the ground force and operation is something we all need to speak of and discuss. We need a comprehensive strategy with aerial and ground operation. But Turkey cannot assume the entire burden. But if the Alliance has a comprehensive strategy, then Turkey is ready to take up any role".
Turkish Prime Minister once again mentioned the request of Turkey to create a buffer zone inside Syria since he stressed that "Turkey is making aerial attacks against ISIS several times during a week. But this is not enough. This is what we have found out. It is as we have been recommending for several months, telling our allies to create a security zone to keep ISIS away from our borders".
Deputy Prime Minister Numan Kurtulmuş stressed that "Turkey is ready to take action within and outside its borders to confront ISIS and other terrorist organizations, which are a threat to the country. This is a matter of survival for Turkey and we will not be bullied. Turkey will act in such a way as to prevent these organisations from posing a threat".
This statement, however, is considered a precursor for a possible military operation of Ankara, not only against ISIS, but also against the Kurdish armed forces of Syria (PYD), since the Turkish government considers thus to be an offshoot of the PKK.
The author of the pro-government newspaper Yeni Şafak Abdülkadir Selvi in ​​his article says a military operation against ISIS will soon be launched. "The operation will target the city Cerablus. Turkey will participate with the US in this operation. We will not engage with ground forces but only with air forces. The ground forces will be comprised by the Free Syrian Army, Arabs and Turkmen. There are two objectives. One is to clean the area from ISIS without the Kurds of the PYD filling the gap, as the region is of strategic importance for Turkey. Cerablus has great value as it is the point where Turkey contacts the Turkmen and Arabs in Syria. If the PYD is prevented from taking it, a buffer zone will essential be created".
Turkey does not want the city to be taken over by the Kurds,  to prevent the expansion of the Kurds of Syria west of Euphrates, since in such a scenario the entire northern Syria will has been taken over by the Kurds, something which Ankara stresses it will not accept. Turkey fears the creation of an autonomous Kurdish region or state in northern Syria and this is why on every occasion it speaks of a united Syria without Assad.