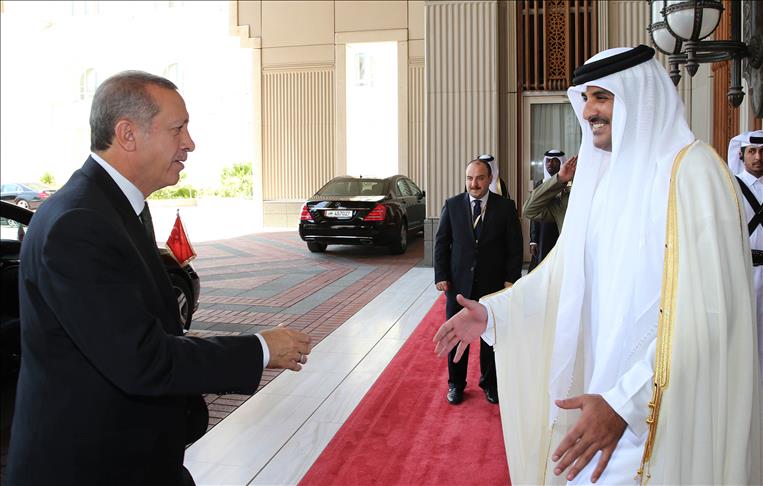 Ankara, December 3, 2015/Independent Balkan News Agency
Fears of Moscow reducing the gas supply
By Manolis Kostidis
Turkey takes measures in the event the tension with Russia continues, after the downing of the russian fighter aircraft by turkish figter jets last week.
President Recep Tayyip Erdogan visited Qatar on Wednesday and the Turkish company Botaş signed an agreement a major natural gas purchase with LNG ships. No details have been given on the initial agreement, regarding the amount, which is expected to be determined in December, but analysts believe that Ankara is preparing for the possibility of Moscow reducing the supply of natural gas. Turkey purchases from Russia 60% of its gas needs and finding alternative suppliers at such a short notice is a very difficult task.
Turkey is not indifferent to the statements of Vladimir Putin who said that "we will make the Turks pay for what they did", while Russia's defence ministry accused the family of the Turkish president of smuggling fuel from the jihadists.
"Similar accusations had been made by Iran as well. I had told them that the price would be heavy on what they say and they had withdrawn the charges. To involve the family is immoral. What does Russia want in Syria?", Erdogan said, recalling that even though Turkey purchases large quantities of gas from Moscow, there are another sources available, such as Iran, Azerbaijan, Algeria, Nigeria, etc.
Erdogan went a step further and accused Russia of having financial relations the jihadists.
Turkish Prime Minister Ahmet Davutoglu responded to Moscow's accusations, calling them "fairy tales of Pravda".
Many Turkish construction companies say that already several projects they had undertaken to construct in Russia have been canceled. Davutoglu stressed that those who suffer economic losses due to this situation will be compensated by the Turkish government.