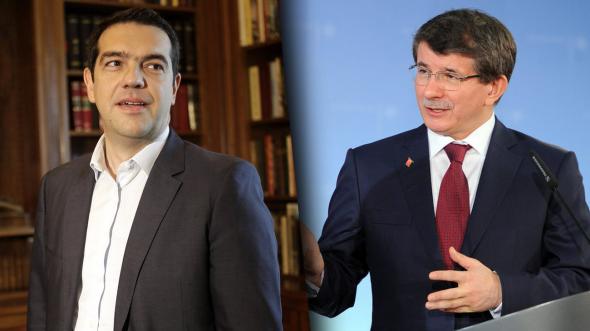 Ankara, March 10, 2016/Independent Balkan News Agency
By Manolis Kostidis
"We will not take back migrants who have already crossed the borders", states the Turkish EU minister
Just a few days after the promises of the Turkish government towards the EU, that it will receive all the migrants are in the Greek islands, the Turkish EU minister Volkan Bozkır have set new terms and conditions.
"Turkey's proposal for the reception of refugees from the Greek islands does not include those who are already there and the agreement will be valid after a certain date, after it has been signed", Vozkir said, without indicating specifically what is this date set by Ankara. Because one can not exclude that Turkey sets as the date of readmission of migrants the same day that the visa to Turkish citizens will be lifted, putting on the table new conditions. And it seems that those migrants who have crossed the borders of Europe will remain there.
The Turkish minister also announced changes on the number of immigrants that Ankara will accept back and noted that "we could not talk about millions or hundreds of thousands, maybe it would be better to speak of ten thousand".
And while Turkey is negotiating with the EU for the lifting of visa requirements for Turkish citizens from May 1, it speaks of the possibility of imposing a visa to EU citizens! "Maybe after the lifting of visas for our citizens, we might be obliged to impose visa for European citizens", said the Turkish minister raising questions about the intentions of the Turkish government.
Last Monday, the 28 EU Heads of State and Government agreed a joint statement, that for any Syrian refugee who returns from Europe to Turkey, Ankara will send to Europe one of his countrymen.
On Tuesday, the Prime Minister of Greece, Alexis Tsipras signed in Izmir a migrant readmission protocol with Ahmet Davutoglu, which caused expectations that the Greek islands will be emptied by immigrants.
Greek Prime Minister stressed that with the further implementation of the bilateral readmission protocol "this is a clear message to immigrants coming from third countries, that at the moment there is neither the political will nor ability to get into Europe. This is a reality and so we need to inform them of this reality honestly, in order for this intolerable for our countries flow stop, be reduced".
Ahmet Davutoglu had stated that "refugees, arrested in the Aegean, or trying to cross the Greek islands, will be accepted by Turkey, but will be promoted in Europe, under refugee law and without violating the rules of international law, a corresponding number of refugees wishing to go to Europe. Following this, there will be no increase in the number of refugees living in Turkey. What refugees we accept, the same number will be in an organised manner promoted to Europe".
It seems that until March 18, Turkey's negotiations with the EU will continue.