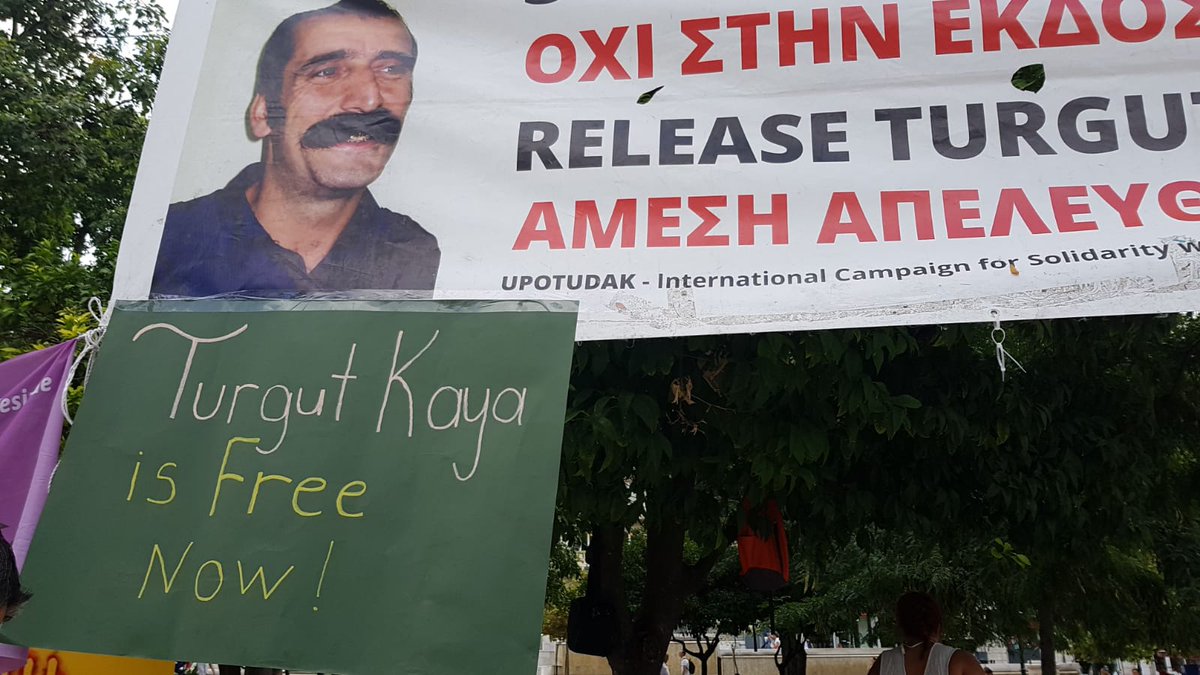 Fresh reaction from Ankara over the 8 Turkish officers who had fled Turkey after the failed coup in 2016 and Greece decided to grant them asylum
Ankara faces the decision of the Greek Justice Minister, Stavros Kontonis not to extradite Turkish terrorist Turgut Kaya to Turkey, with skepticism, despite the Supreme Court's decision that was in favour of his extradition. This decision by the Greek minister is not in accordance with the decision of the independent Greek justice the Greek government often refers to.
Kaya is a member of the TIKKO-MLKP terrorist organisation. Interpol was looking for him, too and had issued a red notice. In February, he was arrested by the Greek police in his attempt to enter Greece illegally. After many months, the Supreme Court ruled that Kaya should be extradited to Turkey and not be granted asylum.
The Greek Asylum Committee, however, granted him asylum, and the Greek Justice Minister decided not to issue him to the neighbouring country.
The issue is serious as Turkey has been asking for the extradition of the 8 Turkish officers who fled Turkey on helicopter, landed it in Alexandroupolis and applied for asylum, since July 2016.
All eight of them are accused in Turkey of being coup plotters, as well as the aspiring assassins of the country's president, Recep Tayyip Erdogan. Greek justice has decided not to issue them in Turkey, on the grounds that they will not be entitled to a fair trial. Greek Justice has not examined their involvement in the attempted coup at all.
In the talks between Turkish and Greek officials, the issue of the 8 Turks has been raised many times, with the Greek side stressing that justice is independent and everyone respects its decisions.
Greek Prime Minister Alexis Tsipras had made it clear that "coup plotters are not welcome". The decision about Kaya, of course, changes facts. Greek justice, at its highest level, has decided to extradite the Turkish terrorist to Turkey and turn down his asylum application. Despite the court decision, however, the Greek government did not apply it, as Kontonis cited the asylum granted to Kaya by the Greek Asylum Committee rather than the Supreme Court's decision.
Ankara has the impression that, both in Kaya's case and in this of the 8 Turkish officers, it is no longer a matter of the Greek justice, because, despite its positive or negative decisions, Athens does not extradite whoever Turkey might want to see extradited.
Things got even worse with the transfer of the "November 17" terrorist organisation head, Dimitris Koufontinas, to the agricultural prisons of Volos, where he will be "free" to be involved in agricultural activities. This particular terrorist, among other killings, had murdered 2 Turkish diplomats in Athens and was part of the group that attempted to assassinate one more Turkish diplomat…. / IBNA
Main Photo (File): Banners reading "Release Turgut Kaya now", "'No' to his extradition to Turkey", both in Greek and English