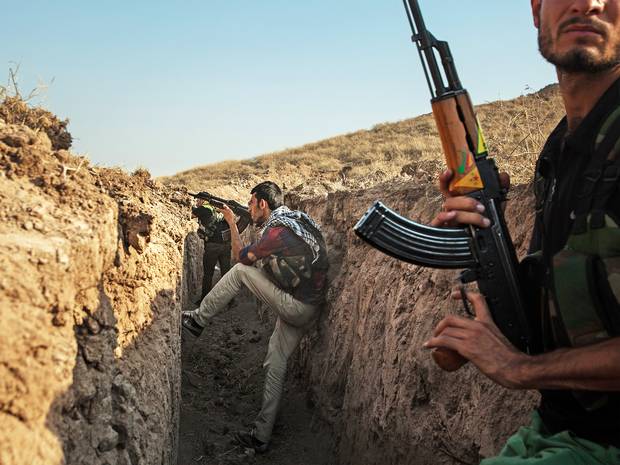 Turkey changes attitude after the intervention of the United States
By Manolis Kostidis – Ankara
Turkey seems to have backed down to the unbearable pressure from the USA, and has already announced that it will help the Kurds of Syria, opening its borders to the fighters from northern Iraq and allowing their going to Kobani.
The news was confirmed by the Foreign Minister of Turkey Mevlut Cavusoglu, who said that "Turkey will allow Kurdish militants to cross Iraq's borders with Syria and to fight against the jihadist of the Islamic state in Kobani".
Ankara seems to be trying to catch up with the USA, which announced that C-130 transport aircrafts have dropped ​​munitions and humanitarian aid to the Kurds in Kobani. Cavusoglu said that he Turkish airspace was not used for this operation… few believed him.
O American Foreign Minister John Kerry said that Barack Obama spoke with Recep Tayyip Erdogan and briefed him on the developments, saying that "our policy has not changed. Our help was an instant response to the crisis; we could not turn our backs on those who fight the jihadists".
Last Saturday, the Turkish president had ruled out any assistance and stressed that Turkey "cannot help PYD in Kobani, which is a terrorist organization like the PKK".
The opening of the road from Turkey to Kobani, which is the only route that is not in the hands of the jihadists, along with the aerial supplying goes a long way to relieve the about 1500 fighters of Kobani, who for a month now have been fighting tirelessly to prevent the city from falling to the men of the Islamic State.