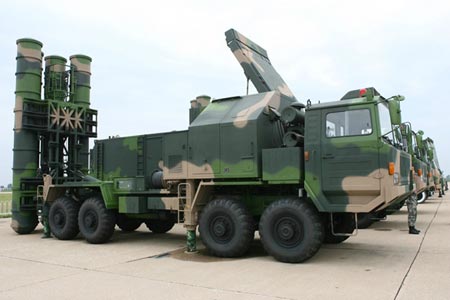 By Manolis Kostidis – Ankara
Following strong reaction and pressure from the US and NATO, Turkey seems to be making small steps towards retreating from its decision to acquire Chinese air defence systems.
Turkish Foreign Minister Ahmet Davutoglu told reporters on his return from an official visit to Kuweit that should companies from the US and Europe make better proposals then Ankara would consider what it will do with the development of its plan to buy and produce a long-range air defence system.
"There is no such final agreement. Companies from the USA and Europe can bring better proposals and we will continue talks. Only the Russian company was eliminated (from the competition). The rest are still in the same basket. Our main condition is co-production. We have are reservations too. That is why other companies don't wish to co-produce", Davutoglu stressed.
Erdogan's comments on the issue were of the same nature as he stressed "I contacted Obama nad Putin but nothing changed, we are still in the stage of negotiations. We could look at other proposals for common investments".
Meanwhile, the Chinese Foreign Ministry responded to US and NATO pressure with a statement saying "the agreement should be within the framework of the trade agreement for the sale of arms. Politics should not interfere with trade".
In the competition for the acquisition of a long-range air defence system that began in 2007, Anakara had set the condition of co-construction. Only China had made an offer that satisfied Turkey while the US (with the Patriot system) along with a French – Italian consortium (SAMP-T) and Russia (with the S-400) had offered a simple sale.
Essentially, upon starting negotiations with China, Turkey forced the other countries to reconsider their refusal to co-develop a system and this may lead them back to the negotiations table, which means Ankara will get what it wanted all along; to produce the system in Turkey.