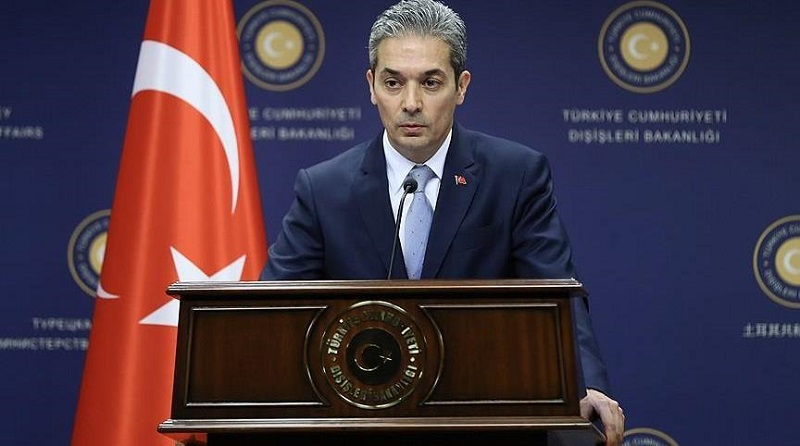 Attack on Nicosia, Total and EMI
Ankara has issued a strict warning to Nicosia for the concession of plot 7. Turkey claims that part of that plot belongs to the Turkish continental shelf.
Turkish Foreign Ministry spokesman Hami Aksoy said in a statement:
"Press reports indicate that the Greek Cypriot administration of southern Cyprus has granted plot 7 to the French Total and Italian ENI within the alleged Cypriot EEZ and ignores Turkish Cypriot rights. This shows that the Greek Cypriot Administration of southern Cyprus has not realized our determination despite our warnings.
As we have mentioned many times, part of the alleged plot 7 belongs to our country and we have registered it within the UN".
Aksoy says that "our country will in no way allow hydrocarbon exploration in our maritime areas of responsibility by foreign countries, companies and ships and will continue to defend its rights and interests and take the necessary measures".
The Turkish Foreign Ministry spokesman, after accusing Nicosia of violating the rights of Turkish Cypriots in energy reserves, concludes that:
"We warn once again companies who are based on the illegal plots of Greek Cypriots that they will not be able to conduct explorations in areas within the Turkish continental shelf"./ibna