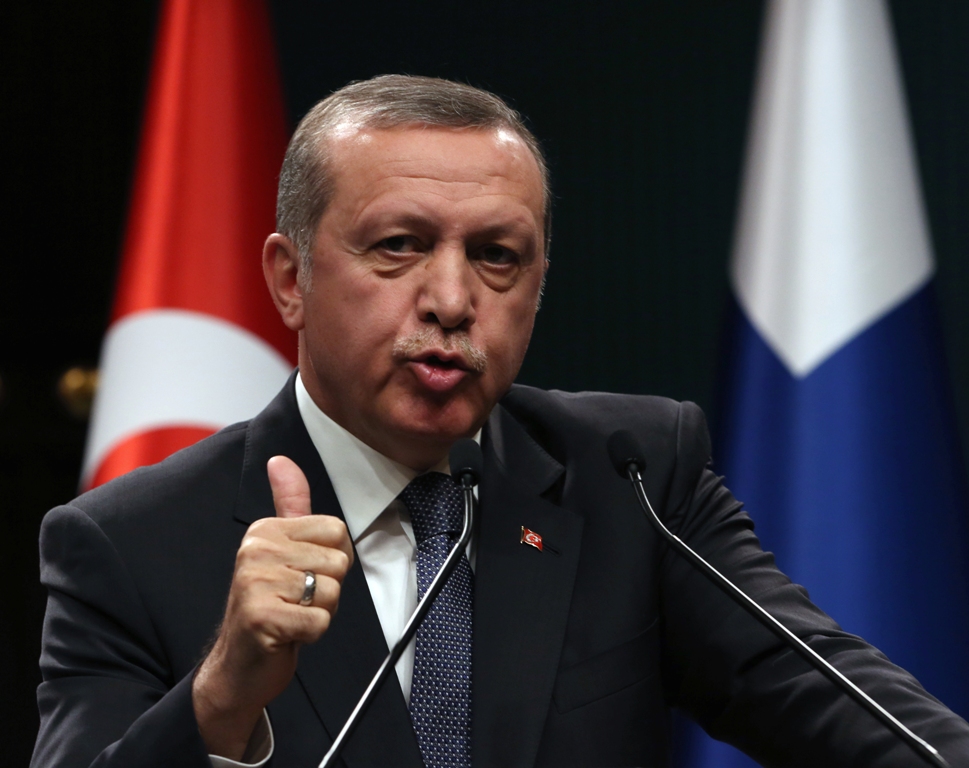 Ankara, March 22, 2016/Independent Balkan News Agency
By Manolis Kostidis
Turkish president Recep Tayyip Erdogan condemned the terrorist attacks in Brussels and argued that there is no difference in terrorist organisations.
"The horrific attacks in Brussels shows once again that terrorism can not be a method of struggle for freedom, and once again stressed the need to conduct a common struggle against all forms of terrorism".
Last Friday, the Turkish president had attacked Europeans and had argued that they support terrorism. "I urge those countries that directly or indirectly support terrorist organizations: You are nourishing a viper in your chest. This viper can bite you at any time. There is no reason a bomb such as the one that exploded in Ankara cannot explode in Brussels or in some other city. Then they will understand us but it will be too late".
The Turkish newspaper Hürriyet reported that Belgian police carried out operations in the Turkish quarters of Brussels and is searching for suspects.
The Turkish Foreign ministry issued a travel advisory and called on Turkish citizens to avoid traveling to Belgium.
According to the Turkish media, after the hits in Brussels Belgium closed its embassy in Ankara as the consulate in Istanbul for precautionary reasons.