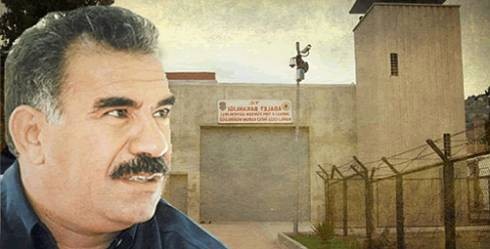 Questions about Öcalan's intentions
Kurdish newspaper distributor was murdered
By Manolis Kostidis – Ankara
One day before the expiration of the ultimatum of Abdullah Ocalan, who had given a deadline until October 15 for developments on the Kurdish issue, the Turkish government leaked to Turkish media the plan to solve the Kurdish issue. At the same time, however, they broke the truce and bombed positions of the PKK!
The pro-Kurdish political party HDP, has some elements of the plan on which there seems to be an agreement between the Davutoglu government and the jailed PKK leader Abdullah Ocalan.
According to leaks, Ankara asks that the PKK initiates the second phase of the expulsion of the rebels from Turkey and announce the definitive cessation of fighting. Ankara promises immunity to many members of the Kurdish organization and will allow them to engage in politics. At the same time, rebels will be put in social inclusion programs.
With this plan, the Kurds of Turkey and mainly Öcalan, appear to reach a compromise with Turkey without regard for the Kurds of northern Syria and the YPG.
That is, the Kurdish leader, reportedly does not seek any help from Ankara regarding Kompani and the jihadists threat that is sweeping Iraq and Syria.
Kurds of Syria say that if the agreement is implemented they will be left alone to fight the Islamic State and remind that the leader of the PKK in the hands of Turkey since 1999.
Interestingly enough, at the time information on the resolution of the Kurdish issue stated circulating, Turkish fighter F-16 and F-4 bombed positions of the PKK in Hakkari in southeastern Turkey.
At the same time attack helicopters struck Kurdish rebel positions in Tunceli. Essentially, with these attacks the Turkish army broke the ceasefire that had been declared in recent months between the two sides.
The Turkish Armed Forces evoke as excuse the attacks on the outposts of the Turkish army from the Kurds. It is reported that in recent days there is intense activity of PKK guerrillas in the mountains of southeastern Turkey, a fact that deeply concerns Ankara.
"We must be ready for any kind of war", said the Commander of the Army of Turkey, Hulusi Akar.
They assassinated a distributor of a kurdish newspaper
Turkey was shocked by the cold-blooded murder of the kurdish newspaper distributor Azadiya Welat in Adana. According to eyewitnesses reports, two strangers wearing hoods approached the 46-year old Kadri Buldu, father of eight children, and shot him fatally.
The assassination of the Kurd raises questions as it complicates dangerously the already tense relations between the Kurds and Ankara.
"Wounded Kurds are being treated in Turkey", says the Turkish government
Ankara argues that 400 Kurdish fighters wounded in the battle of Kobani are being treated in Turkish hospitals, but volunteer organizations complain that Turkey does not allow access to the volunteer doctors in Kobani through the passage in the region of Suruç, located within 2 km from Kobani.