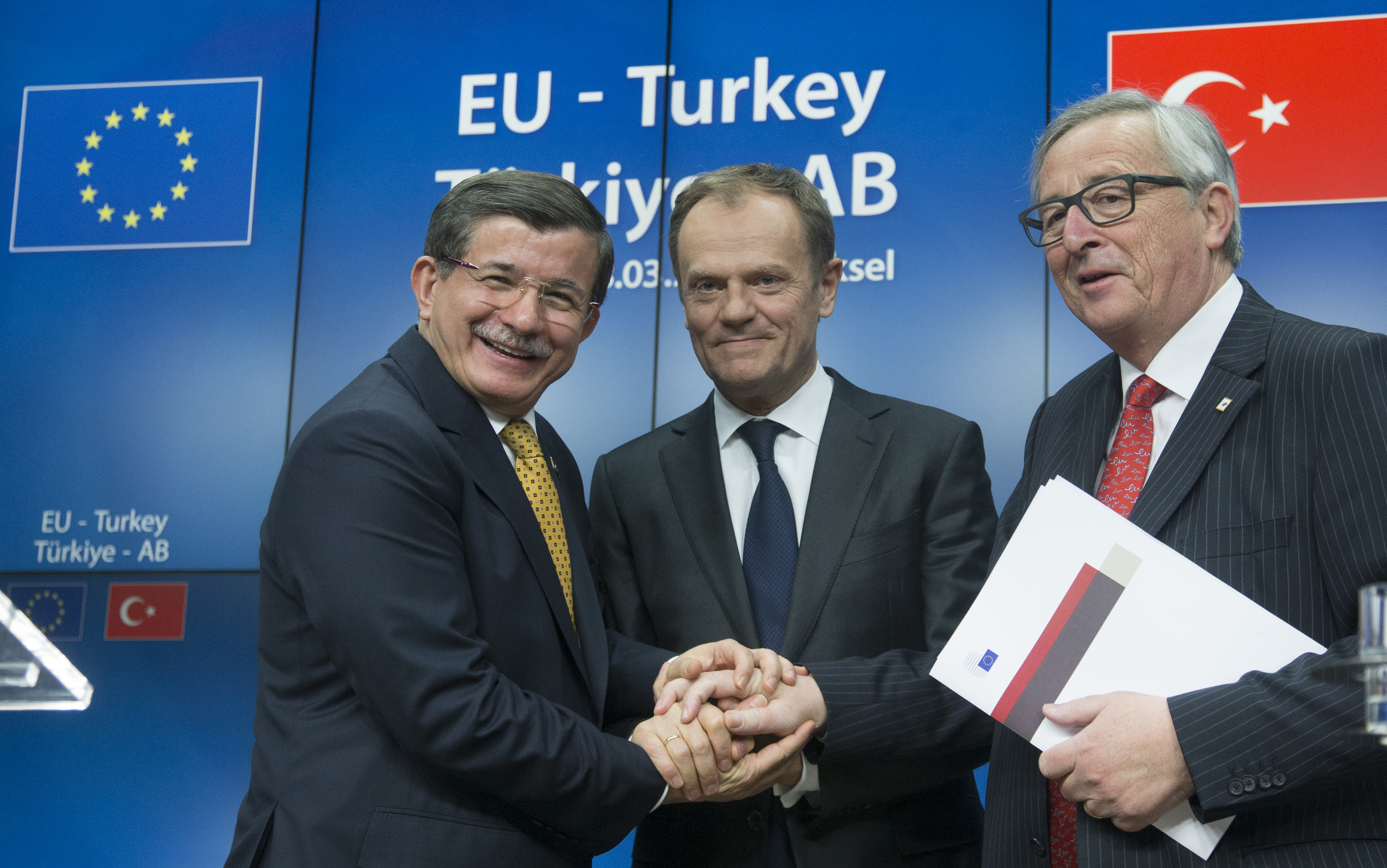 Ankara, April 6, 2016/Independent Balkan News Agency
By Manolis Kostidis
The Agreement between Turkey and the EU has began to be implemented since Monday, April 4 with the return of 202 migrants from the Greek islands to the Turkish coast.
Turkish Prime Minister Ahmet Davutoğlu expressed his satisfaction with the implementation of the Agreement. "The 199 immigrants have already been sent in Kirklareli city. The two Syrians have been returned to the downtown return center in Izmir. And as a return we sent toGermany, 78 brothers and sisters refugees. So dashed who said that with this agreement, the number of refugees increased. This will prevent Aegean from becoming the refugees and immigrants graveward.
On Tuesday however, the Greek authorities did not send any refugee or immigrant in Turkish coasts as they did not prepare enough number of persons due to bureaucratic procedures.  The ship's procedureship for Wednesday.