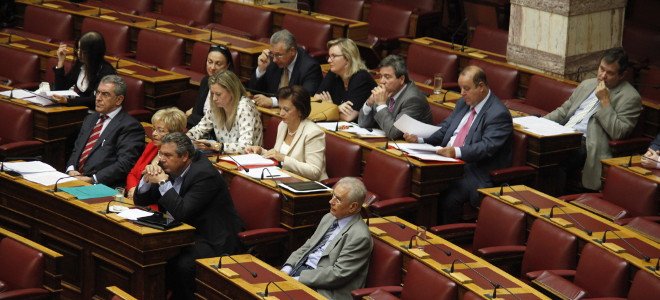 By Spiros Sideris – Athens
The parliamentary group of the Independent Greeks updated on Tuesday its decision not to vote for a President of the Republic, regardless of the person nominated as a candidate.
The parliamentary group of ANEL raised the issue of publications regarding the course of action ANEL MPs will take on the presidential election.
According to AMNA news agency, president of ANEL Panos Kammenos asked the update of the decision according to which the ANEL want early election and will not support any candidate.
According to the same information, MP Panagiotis Melas expressed reservations, saying that if the candidate is "Kostas Karamanlis" he would have to think about it.
Kammenos stressed that there is no such issue, based on his own information, and invited Mela to take a position on whether "the government should fall or not".
Melas reportedly stressed the need "for this government to leave" and that he would "do what's good for the country", agreeing in the end to the unanimous decision.