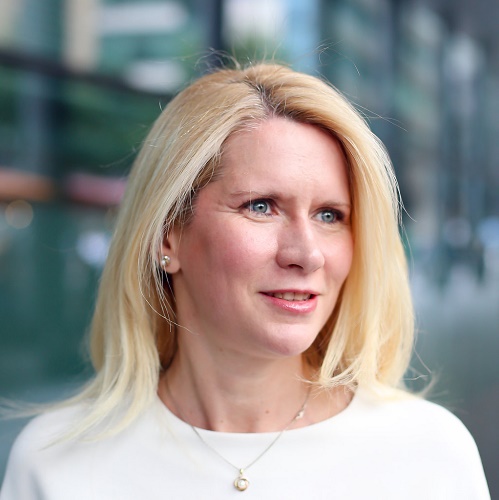 EBRD's work began in Greece in 2015 and in Cyprus in 2014 to support the economic recovery of the two countries
By Michalis Michael
Andreea Moraru takes over as head the EBRD for Greece and Cyprus, announced today the European Bank for Reconstruction and Development, following the retirement of Sabina Dziurman in November, after more than 15 years in the Bank. Prior to the EBRD, Ms Moraru was head of the Capital Market Department at the Romanian Ministry of Finance.
Andreea Moraru is a Romanian national and is currently working in the EBRD Financial Services Support Unit. She began working in the Bank in 2001 and has since helped execute a wide range of agreements on debt, equity, leases, covered bonds and non-performing loans in the EBRD's operating countries.
Andreea Moraru, whose headquarters will be in Athens, said: "I am looking forward to taking on my new role and working with the wonderful EBRD team. Supporting the private sector in Greece and Cyprus and improving the competitiveness of the Greek and Cypriot economy are an exciting opportunity for me".
The EBRD project started in Greece in 2015 and in Cyprus in 2014 to support the economic recovery of the two countries. So far, the Bank has invested more than 3 billion euros in the two economies, says the bank./ibna