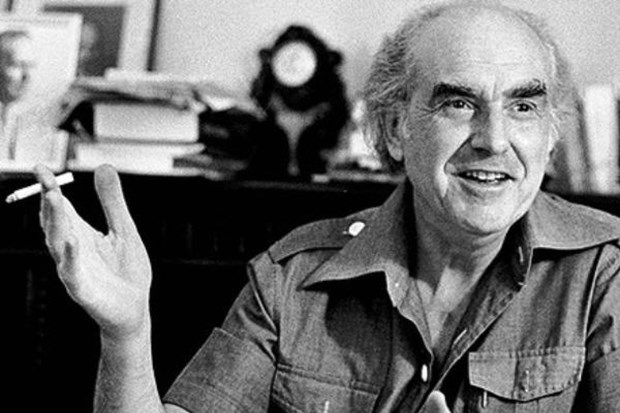 By Thanasis Gavos – London
Having been elected as Greece's Prime Minister for the first time two-and-a-half months before the end of 1981, campaigning on the promise of 'change', Andreas Papandreou was one of the main preoccupations of the British diplomatic personnel throughout the following year.
The Foreign Office confidential archives for 1982, only just released, have a plethora of references to the socialist leader.
In one of the first extensive reports on him, by the British embassy in Athens in mid-January, the then Ambassador Iain Sutherland was writing about "an intellectual politician" and a "strident populist speaker" who had obtained an increasing authority, which "he obviously relished."
According to the experienced diplomat (who was later appointed HMG's Ambassador to Moscow, in the height of the Cold War), Papandreou was a "complex" character. Sutherland was stating his belief that Greece's Prime Minister was not unreliable and easy in changing his mind, as he was accused. Although he "definitely changed" what he was saying according to whom he was speaking to, that was down to "personal style" rather than "changing his beliefs". Another diplomatic report later that year was dealing with the same tendency to "inconsistency" between what Papandreou used to say in public and the private talks with officials; he was being described as "master of ambiguity."
Sutherland and Foreign Office officials were in agreement that Papandreou had been remarkably milder in his rhetoric and mainly actions in comparison to the fiery and fierce statements while in opposition, especially with regard to Greece's membership of the European Community and NATO. "The pressures of reality may lead him to calculate that his ambitions are better served by relative political moderation," was the conclusion of the reports. As the British Ambassador was pointing, Papandreou was "an arch-calculator and nothing if not ambitious." The Greek leader was seen as someone who was constantly looking for means to apply pressure, even if in the case of NATO that meant becoming "a trouble maker."
In a detailed assessment of the political man, Sutherland was explaining to his Foreign Office colleagues that Papandreou had an ambition to become a father figure for the Greeks by instating his country in the international map, something that should at times make him "an unbearable ally and partner."
By the end of the year London was satisfied that Andreas Papandreou had no intention after all to withdraw Greece from the E.C. and NATO. Sutherland's successor in Athens, Perry Rhodes was reporting in September that he had found Papandreou to be not only "an able and experienced politician", perfectly capable of becoming "a demagogue when required," but also a very intelligent economist who enjoyed such a control over his party that he could simply forego any dangerous commitments.
Leaving Athens in May 1982, Iain Sutherland was summing up the view of Papandreou shared in the British diplomatic corridors: "He has proven to be less radical or dogmatic than anticipated."