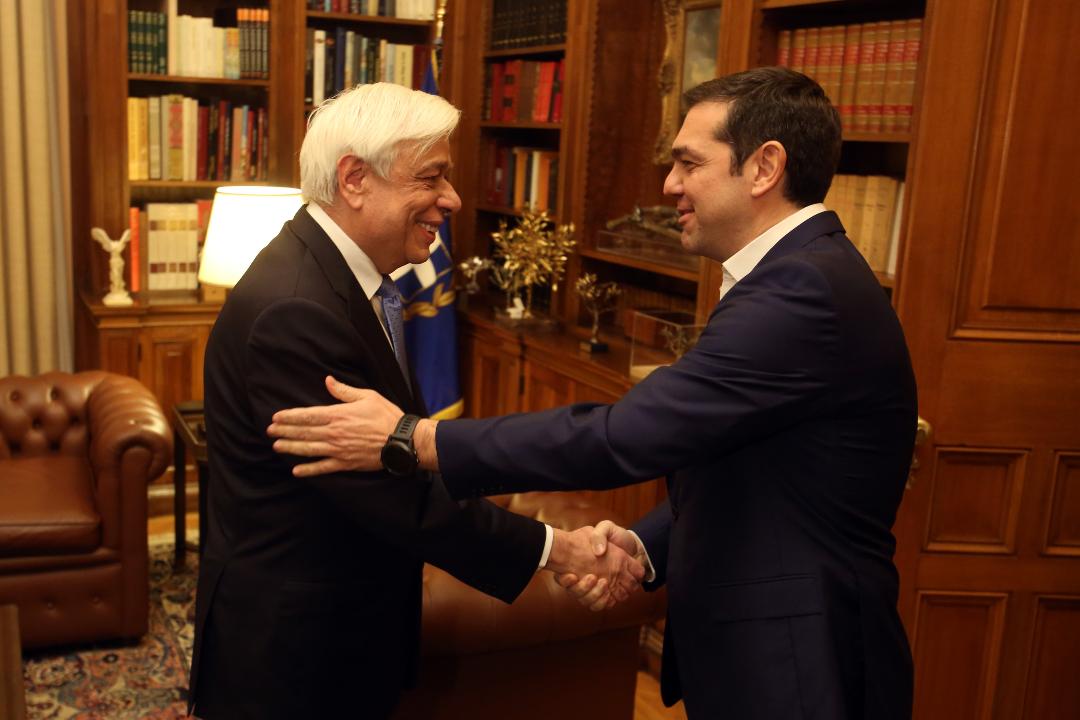 The calling of elections on 7 July asked Alexis Tsipras, who visited the Presidential Palace earlier today, from the President of the Republic. As pointed out from the day of the European elections and the victory of New Democracy, a prolonged pre-election period was formed- the end of the constitutional term was in October- which posed a risk to the smooth course of the economy. "We have entered into a virtuous circle that should not be disturbed and the sacrifices and efforts of the Greek people should not be jeopardized," the outgoing prime minister said, with Prokopis Pavlopoulos accepting the government's proposal.
SYRIZA presents the program of Tsipras
Later on, the outgoing prime minister, at an event at the Athens Concert Hall, will present SYRIZA's program for the next four years. The main pillars of the governmental proposal by Al. Tsipra and his party is the creation of 500,000 jobs in the four years, increase of wages and the further increase of the minimal wage, fairer taxation with moderations for the middle class and farmers, reorganization of the state and the public administration, and strengthening of the social state, public health and education.
At the same time, included in the program's axes is the support of the younger generation by creating jobs, investment opportunities with respect to the environment, and fostering innovation and equitable growth. As pointed out by SYRIZA executives, this is a costly and realistic program aimed at entering the new post-crisis and memorandums era within the framework of the country's fiscal capabilities.
Therefore, Al. Tsipras is expected tonight to put forward the election dilemma: Will Greece continue on its development course with robust and steady steps or will it return to the vicious cycle of austerity? In this context, a central point in today's speech of the President of SYRIZA will be the assessment of the government project, while the pressure for a programmatic confrontation with ND and Kyriakos Mitsotakis will increase.
It is characteristic that in the SYRIZA program, in each area, it is emphasized what the government of Al. Tsipra has received, what it delivers, what it plans for the next four years and what should be avoided, when citing the plan of the ND./ibna