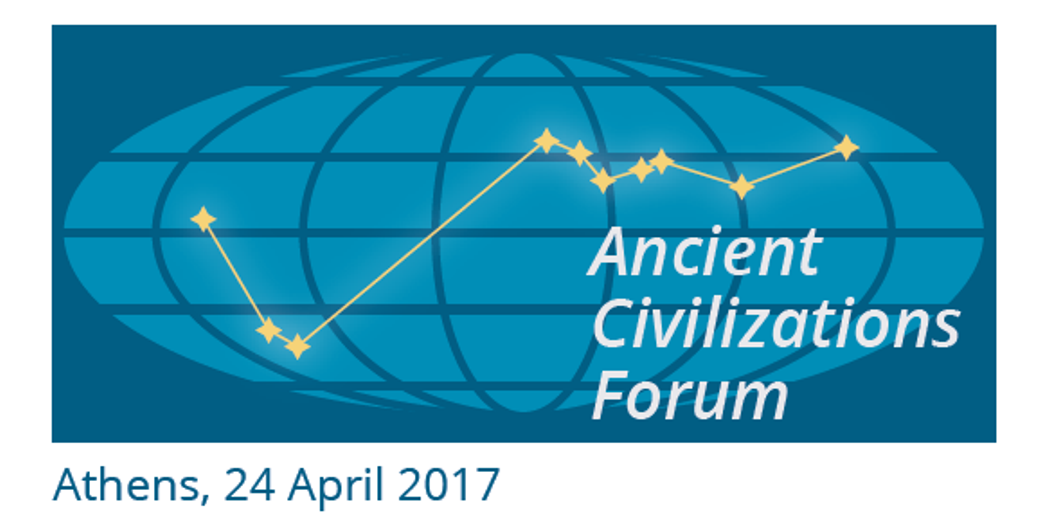 An enormous and far-reaching Summit is held in Athens on 23 and 24 April at the initiative of the Greek Foreign Minister Nikos Kotzias, as the First Ministerial Conference of the Forum of Ancient Civilizations is held at Zappeion Megaron.
Besides the host, Greek Foreign Minister Nikos Kotzias, also participating are the Foreign Ministers of the People's Republic of China, Wang Yi, of Italy Angelino Alfano, of the Islamic Republic of Iran, Mohammad Javad Zarif, the Iraqi Republic Ibrahim Abdul-Kareem Hamza Al- Eshaiker Al-Jaafari, the Arab Republic of Egypt Sameh Hassan Shoukry, the Culture Minister of Peru Salvador Alejandro del Solar, the deputy Foreign Minister of Bolivia Dr. Guadalupe Palomeque De La Cruz and at diplomatic level India and Mexico will be represented by HE. M. Manimekalai and HE. Daniel Hernandez Joseph respectively.
Academic Conference
The First Ministerial Conference will be preceded by a two-day Academic Conference on the role of culture in modern times and the added value of the Greek initiative for the organization of this intercultural international meeting.
The Academic Conference, which will take place on Sunday, April 23, will be opened by the Minister of Culture Lydia Koniordou, and the Deputy Foreign Minister Yannis Amanatidis.
The inaugural session will focus on the "Timeless Importance and Reach of Ancient Civilizations, Their Influence and Their Relationship with Modern Times".
On Monday, 24 April, the debate, which will take place alongside the Ministerial Conference, will focus on the role of culture as a tool of mild and intelligent power, as well as a factor for economic growth.
Ambassador George Veis and Professors, Plato Mavromoustakos and Nikos Leandros will coordinate the discussions.
The ultimate goal of the academic meeting is to exchange views on the official establishment of the Forum of Ancient Civilizations, to create networks of communication and to exchange ideas and explore potential fields of cooperation for the organizing of joint actions with growth and people in focus.
Ministerial Conference Ancient Civilizations Forum
On Monday, April 24, the President of the Hellenic Republic Prokopis Pavlopoulos will announce the opening of the proceedings of the First Ministerial Conference of the Ancient Civilizations Forum at the Zappeion Megaron at 09:00.
During the conference, Prime Minister Alexis Tsipras will address the high-profile guests who will have the opportunity to exchange views on the role of culture as a factor of mild power and on the effective promotion of a positive agenda of partnerships with a view to utilizing cultural heritage.
The works of the Forum will conclude with a press conference at 15:15. Afterwards, a tour of the Acropolis Museum will take place and a dinner will be held at the Museum restaurant./IBNA