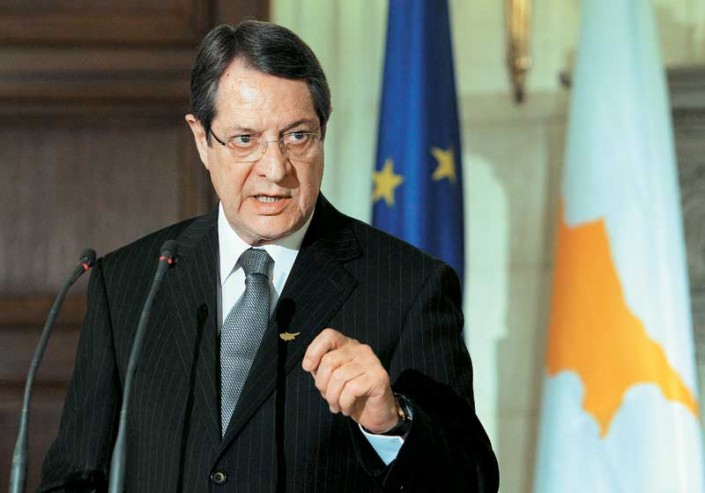 Review Hari Stefanatos
The President of the Republic of Cyprus Nikos Anastasiades, admitted that negotiations with the Turkish Cypriots are not progressing, stressing that the energy needs of Turkey may be the only motive of Ankara for a Cyprus settlement.
"There is a meeting with the Turkish Cypriot leader scheduled for September, but we are lacking the methodology to get into a real dialogue", Anastasiades says in an interview with "Sunday's Vima".
The Cyprus President stresses that the joint communiqué of last February is the "shield" of the Greek Cypriots, while stressing that Nicosia will not negotiate its sovereign rights with Ankara.
"The solution of the Cyprus problem should not leave one side feeling a winner and the other a loser. The solution will be a compromise", he adds.
Finally, he defended the shift of foreign policy of Nicosia to the West and is preparing to visit the White House in the fall.
"The countries that can and are ready to exert influence to Turkey, such as the U.S. and the EU, should be involved in the process of finding a solution to the Cyprus matter", Anastasiades states.
(Source: ToVima)